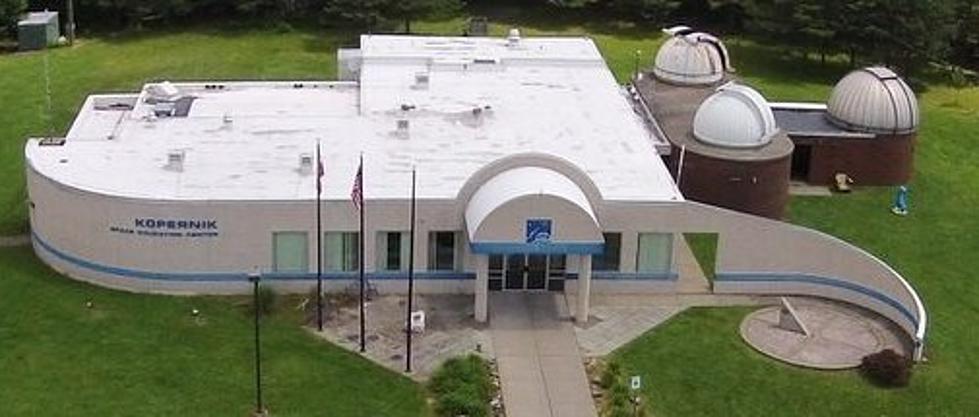 Halloween Hocus Focus Is Back At The Kopernik Observatory
Photo provided by Kopernik Observatory and Science Center
Have any plans for Halloween? This year, we celebrate it on a Monday. Funny how a day that is as popular as it is, and at the forefront of just about everything for almost two months in advance, that it's not an official holiday. Sure I'd love to add it to the list of holiday days off.
I haven't been home to hand out candy for Halloween in a long time since I normally DJ at various Halloween parties, but this year, I will be home. Not sure if I'm going to hand out candy or just turn off the lights, hide in my home, watch television, and hope my house doesn't get egged. Does that still happen?
If you are looking for some Halloween fun, outside of the actual day, the Kopernik Observatory and Science Center has a very popular annual Halloween event - 'Hocus Focus' - A Haunting Night At The Observatory.
It's a family Halloween fundraiser event to be held at Kopernik on Saturday, October 29th. According to the Kopernik website, the event will offer "spooky tours and extraterrestrial treats." Attendees are encouraged to wear a costume and will be able to trick-or-treat through their decorated classrooms and observatory with will be Halloween-themed.
Participation in science experiments and demonstrations will also be a part of the Halloween experience at Kopernik, and weather dependant, attendees will get to look through telescopes to check out "alien worlds and the ghostly remains of dead stars."
The Kopernik 'Hocus Focus' Halloween event will feature three one-hour sessions at 6 pm, 7 pm, and 8 pm. And since space is limited, register early before the sessions sell out. For more information about the Kopernik Observatory and Science Center 'Hocus Focus' night, visit their website. And check out some pictures from the 2021 Hocus Focus, here.
[via Kopernik Observatory and Science Center]
These Are the Top 30 Most Googled Costumes For Halloween 2021
Not sure what to dress your kids or yourself as for Halloween this year? Google's got you with its "
Freightgeist
" which crunches all of the data that people type into Google searches and then spits out information on what the hottest Halloween costume trends are expected to be. These are the top 30 most searched for Halloween costumes for 2021.
10 Places to Purchase a Pumpkin in the Southern Tier
Go For A Drive On The Best Southern Tier Roads To See The Fall Colors