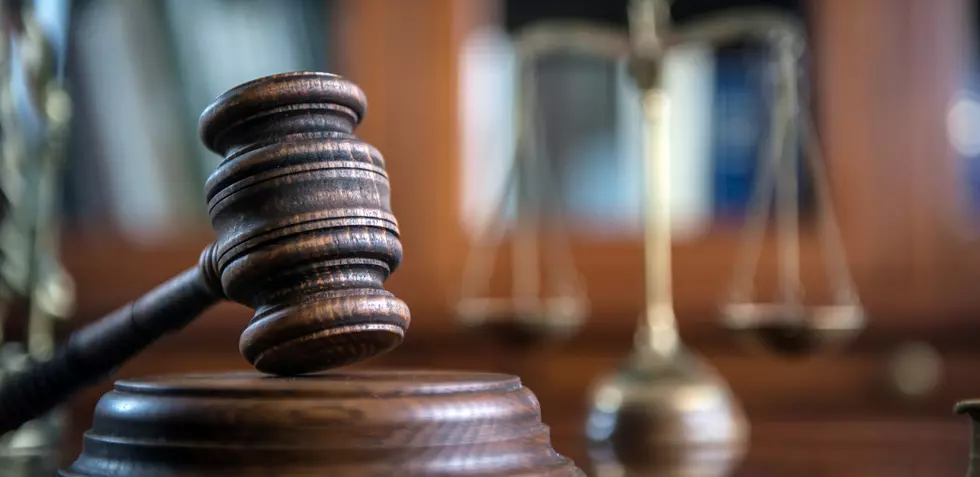 Windsor Man, Wounded by Deputy, Convicted of Weapon Possession
Getty Images
A Windsor man has been found guilty on weapon and other charges in connection with an incident in which he was shot by a Broome County Sheriff's Deputy.   
The trial of 46-year-old Jamie Crowley lasted about a week and a half with the first day of the trial on the Broome County Court docket on October 31.
News accounts following the incident overnight July 2, 2021 reported Crowley was accused of firing a shot at a woman who had was making a K-turn at the end of his driveway on Cascade Valley Road.  Law enforcement officials say the motorist had gotten lost and was attempting to turn around when a shot rang out.   
The panicked woman called 911 but was not injured.
Deputies encountered Crowley on the front porch of his home armed with a .44 caliber revolver which he allegedly pointed at authorities and refused to put down when ordered to do so by Sheriff's Deputies. 
When Crowley failed to disarm, Deputy Tommy Tran fired his service rifle at the man, hitting him in the arm. News accounts at the time indicate Crowley fired one round in return but there were no other injuries. 
Crowley was treated for a shoulder wound at Wilson Hospital and released.  
Broome County District Attorney Michael Korchak says a search of the man's home by law enforcement officers turned up several additional illegal weapons.
Crowley was arraigned in September, 2121 and charged with several weapon possession counts, reckless endangerment and menacing police. 
The Broome County District Attorney's office reviewed the case, including police body camera footage and D.A. Michael Korchak issued a statement July 21st saying his office determined Deputy Tran "acted lawfully, justifiably and in conformity" with the policies of the sheriff's office and New York state in the shooting.  
Crowley was found guilty of felony Criminal Possession of a Weapon in the Second Degree, five counts of Criminal Possession of a weapon in the Third Degree, and two counts of Menacing in the Second Degree.  
He was sent to the Broome County Jail without bail following the Wednesday verdict.
The Oddest Sounding Road Names in the Southern Tier
The Biggest Speed Traps In The Southern Tier