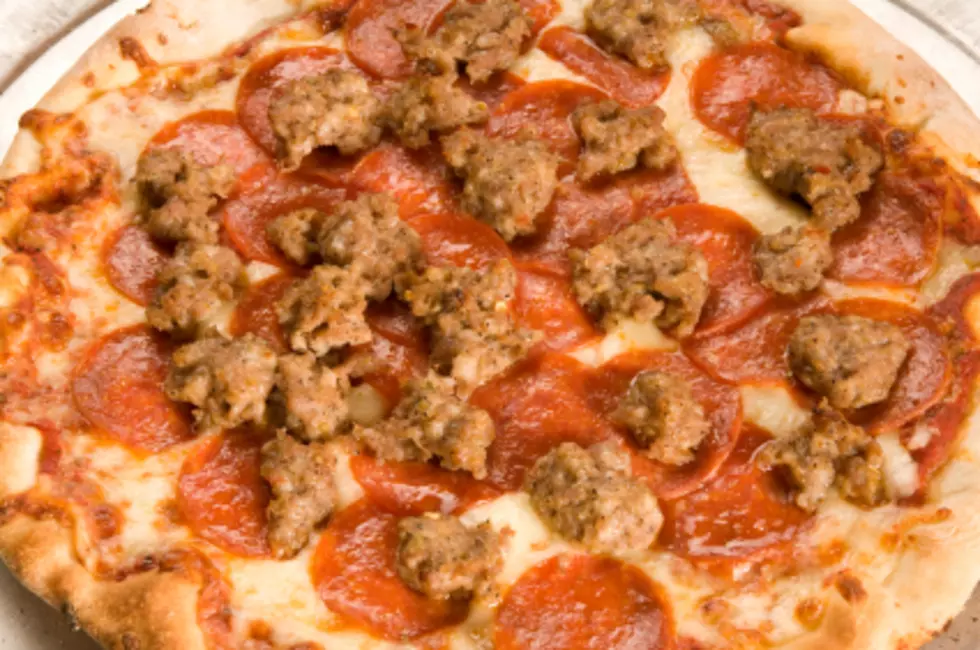 The Best Pizzas In The USA, One Is Just Down The Road
Thinkstock
Rating pizza is a tough call. Everyone has such different tastes when it comes to pizza. I favor New York-style pizza. You may agree or you may prefer something different like Chicago-style pizza, square pizza or a brick oven pizza. I do like them all, but I will always favor New York-style featuring a thin crush, lots of cheese, pepperoni, sausage, sometimes onions depending on my mood, and grease running off the slice when you pick it up.
There are many great pizzerias in the Southern Tier of New York and Northeastern Pennsylvania. I have a go-to place in Johnson City for my favorite local pizza, but my all time favorite is in the Corning, New York area. Whenever I go home to visit, I stop in and order a cheese pizza. In all the years I've been going to this pizzeria, I have never asked for any toppings. And I don't wait for the pizza to cool down. Right out of the oven to my mouth. Yep, I always burn the roof of my mouth, but that's the way I enjoy this pizza.
Recently, The Daily Meal website took on the task of ranking the best 101 pizzas in the country. It's an interesting and delicious look at the many varieties of pizza offered in great pizzerias across our country. I have to admit, it made me craving for pizza while I was writing this.
The one closest to Binghamton is Perreca's Bakery in Schenectady, just under two hours away. According to the article, Perreca's tomato pies are a favorite of actor Jack Nicholson!
Not surprising, several of the pizzerias that made the top 101 are from New York City, and more specifically from the Brooklyn area.Who can top a delicious pizza from New York? Not many.
Some of my favorites on The Daily Meal article include #89 - Terita's Pizza in Columbus, Ohio. #61 - Pizza Rock in Las Vegas, Nevada, #58 - Santillo's Brock Oven Pizza in Elizabeth, New Jersey, #36 - Star Tavern in Orange, New Jersey, #12 - Prince Street Pizza in New York City (my favorite of the 101) and #3 - John's of Bleecker Street in New York City.
[via The Daily Meal]
Enter your number to get our free mobile app