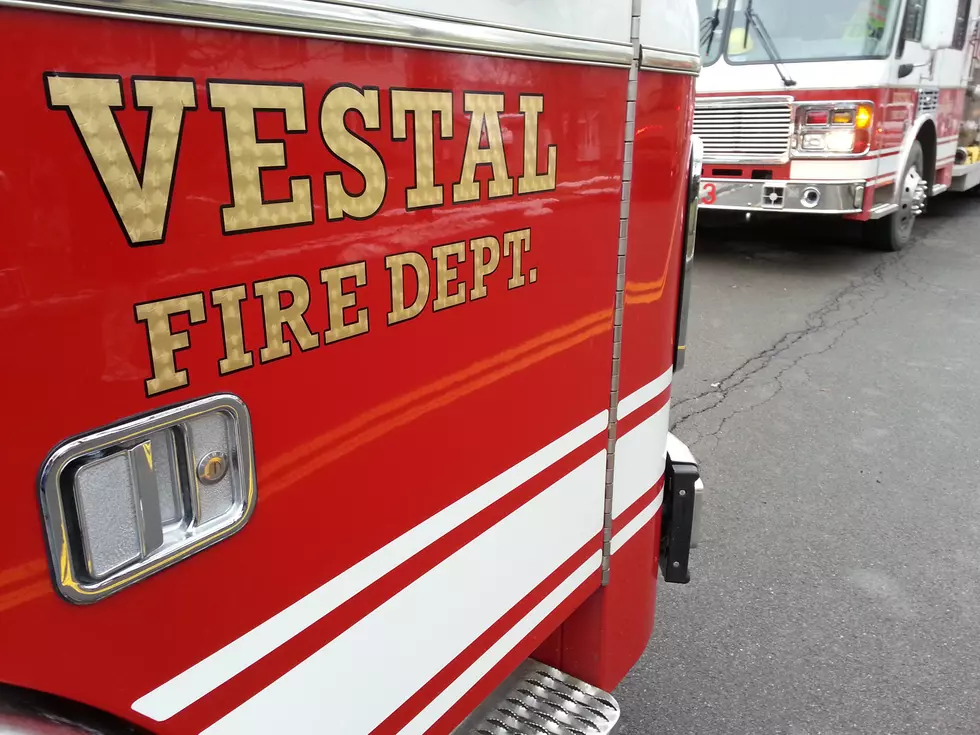 Minor Fire Temporarily Closes Nirchi's on Vestal Parkway
Photo: Bob Joseph/WNBF News (file)
Broome County emergency communications officials say the Broome County Health Department will have to give the all-clear before a popular pizza parlor on the Vestal Parkway will be able to open for business.
Fire was reported in an office area of Nirchi's Pizza at 3926 Vestal Parkway East at around 7:42 a.m. April 4.
While the blaze was put out within minutes using a fire extinguisher, smoke was reported throughout the restaurant.
Officials say due to the smoke, health inspectors will have to examine the scene and clear the restaurant to open.  There was no information on how long that might take.
There were no injuries.
The cause of the fire is under investigation.
Ranked: Broome County's Best Pizza
If you're from Broome County, you know how fierce the great pizza debate is. Are you a Nirchis fan, or are you team Brozzettis? No matter how many of these pizzas you enjoy, deep down everyone has their favorite.
To finally put the pizza dispute to rest, we've turned to Yelp! To tell us who REALLY is Broome County's Best Pizza...
Will your favorite pizza place make the list? Did Yelp! Leave anything out?
Binghamton's Best Diners
One of Binghamton's appreciable qualities is it's wholesome small town atmosphere, and there is nothing that makes us feel more at home then quality small town diner food.
Don't know which diner to choose? No worries!
We've compiled the Binghamton area's best diners ranked according to Yelp!...
Here are 50 of your favorite retail chains that no longer exist.