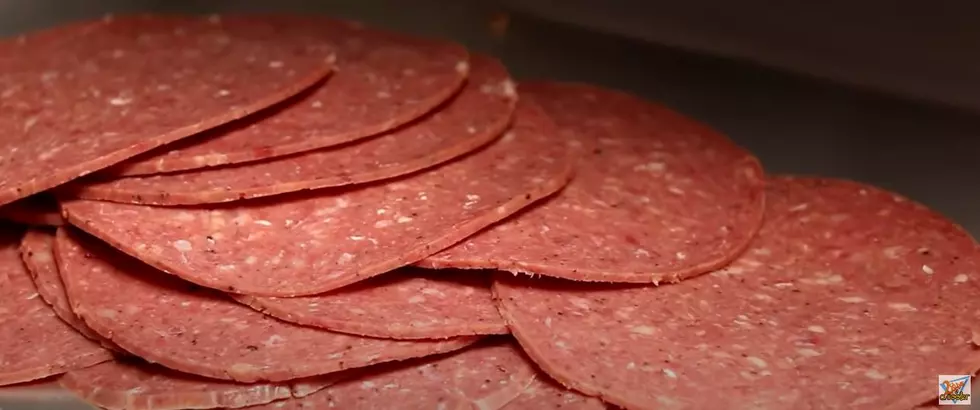 New York Kids Jealous Of Pennsylvania Kids' Bologna
2 Guys & A Cooler via YouTube
I grew up on bologna. My siblings and I brought our lunch to school. Having the school-prepared lunch was a rarity. Once in a while, I would get a nickel or a dime for a bag of Wise potato chips or my favorite - Neopolitan ice cream square.
Bologna Every Day
My sandwich was the same: one slice of bologna between two slices of white bread with a dab of regular mustard, every single school day. How I managed to not get sick of it, I can't explain. I haven't tasted bologna since, and I probably never will. That was enough for one lifetime.
I was recently talking with a co-worker who lives just over the border in Pennsylvania, about those days of bologna sandwiches, and she asked if I was aware of another type of bologna - Lebanon bologna. To be honest, I did not, even though I've probably passed this product in some of our local supermarkets many times.
What Is Lebanon Bologna?
Interestingly enough, like some other products I've written articles about lately, this one is also a Keystone State food product. According to the Web Restaurant Store website, Lebanon bologna is a Pennsylvania Dutch type of sausage smoked, fermented, and cured meat dating back to the 19th century from Lebanon County which lies between Harrisburg and Reading Pennsylvania.
Web Restaurant Store states that there are three main producers of Lebanon bologna - Weaver's, Seltzers, and Kunzler. Another variety gives it a sweet and tangy flavor smoked with hardwood.
Lebanon Bologna and Potato Chip Sandwich?
Looking at various videos online about Lebanon bologna, I noticed that some add mayonnaise rather than mustard to their sandwich, and one video I saw went even further, placing their favorite potato chips into the sandwich. Even though I have avoided bologna for decades, maybe I'll give this Lebanon bologna a try and pick some up the next time I head out to the supermarket.
Yes, There Is A NYE Bologna Drop
Fun Fact: Did you know there's such a thing as a bologna drop on New Year's Eve in the town of Lebanon  Pennsylvania? Sure is. Check this out below:
[via Web Restaurant Store, 2 Guys & A Cooler]
DITCH THE DRIVE-THRU: How To Make A Breakfast That's Cheaper Than Fast Food