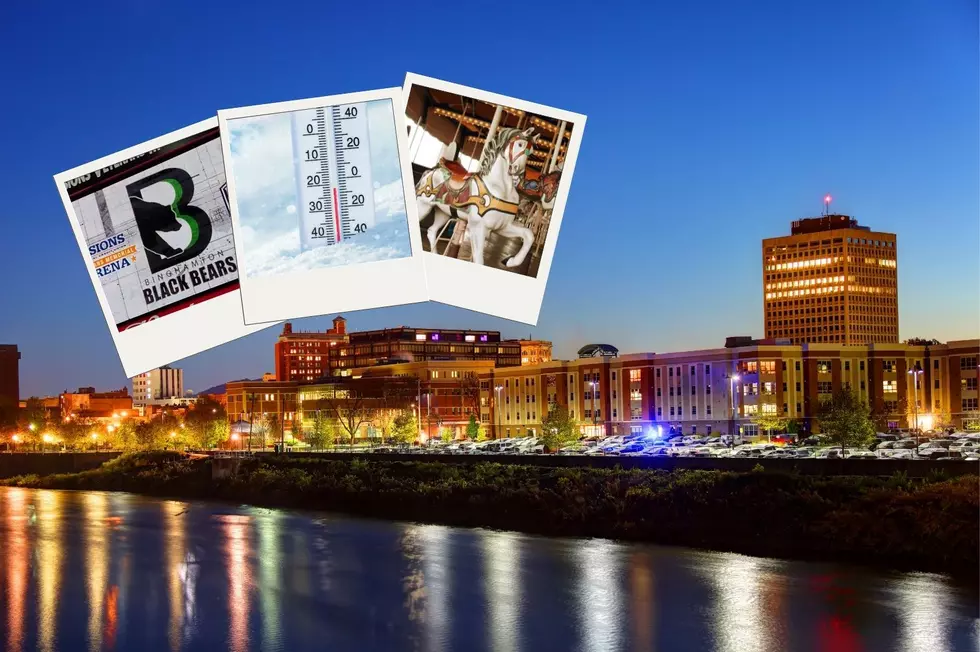 📷 GALLERY: 11 Things That Shock Newcomers To The Greater Binghamton Area
Canva
I remember when I first arrived in Binghamton. I was in my early 20s and it was a move to a big city for me, having grown up in the country along with a few small Western New York towns.
It was a bit intimidating. I only knew one person in the area, and he was my boss that the radio station where I first worked in the Binghamton area. There was so much more area to navigate for a guy who just moved from the country.
But with some guidance after making friends both at work and in the community, I settled in rather quickly. One of my most cherished memories was tasting a spiedie for the first time. One of my most embarrassing times was when I spelled Binghamton on a radio commercial with a 'P.' I'll never forget how my Binghamton co-workers yelled at me about that misspelling.
I also learned how to be more assertive, not that I was a city dweller. My shy country personality needed to change if I was to survive the 'big city.' And speaking of the big city, I was surprised to learn that a drive to New York City and back in a day is common. Where I grew up, the Big Apple felt like it was a world away.
And all this leads to a little gallery I've put together, listing 10 things that may shock people who come to live in the Greater Binghamton area. And this also goes for those who are visitors to the Triple Cities area.
Things That Shock Newcomers To Binghamton
Then and Now: Outside The Binghamton Area
The 10 Commandments of Binghamton, NY
Every area has their spoken & unspoken rules, ethics, and principles; and just like the biblical 10 Commandments, Binghamton has some too.
Here are the 10 Commandments of Binghamton, NY...
QUIZ: Where in the Southern Tier?
We want to test YOUR knowledge of the Southern Tier!
Dust off your geography skills and see if you can correctly identify which town in the Southern Tier each picture is taken from!
Where in the Southern Tier?