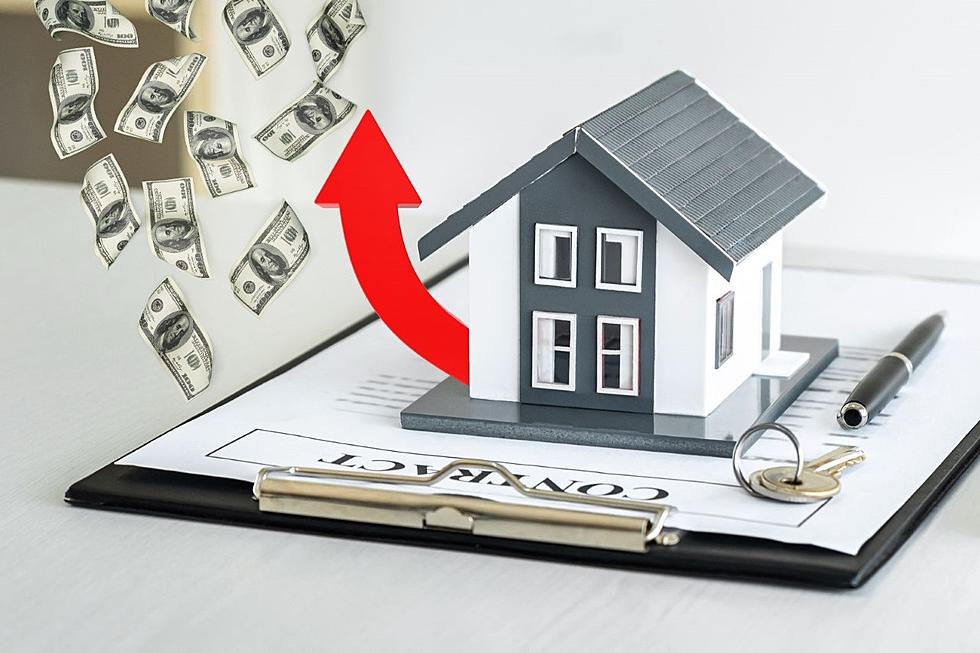 This Binghamton, New York Area's Home Prices Are Rising the Fastest
Canva
I have a friend who is currently house hunting. While there are plenty of homes for sale in the Binghamton area, Southern Tier and beyond, this person has noticed some rising home prices.
Another friend just sold his home for much more than what the cost was when he purchased it several years ago, although there were a lot of upgrades and repairs made to the home, so that would probably play into the increased cost.
While I don't plan on selling my home anytime soon, I wonder what the value is compared to what it was when I refinanced several years ago. I guess I need to look into it.
The website Stacker has compiled a list of cities with the fastest-growing home prices, including the Binghamton, New York area. To determine their findings through data from the website Zillow.
Stacker states that home prices in the United States averaged $328,604 with is a 4.4 percent increase over the past year. At that price, you could buy a really nice home in the Binghamton area.
So, which areas of the Greater Binghamton and Southern Tier area are seeing home prices rising the fastest according to the Stacker report? Let's take a look.
#5 - Whitney Point
According to Stacker, homes in Whitney Point saw a 4.4 percent price change over the past year and a 38 percent change over five years.
#4 - Johnson City
Stacker shows a one-year home price change coming in at 7.8 percent with an average home value of $113,748.
#3 - Endicott
The report from Stacker shows Endicott's home price change over the past year at 5.9 percent with a typical home value of $149,123.
#2 - Endwell
Endwell has an average home value of $164,373 and a one-year price change of 5.4 percent according to the report from Staker.
#1 - Apalachin
The Stacker report lists Apalachin home one-year price increase at 6.0 percent. The average home price is  $188.292. The 5-year price change comes in at 49.2 percent.
For more information and other cities, visit the Stacker website.
Most Unique Glamping Experiences in New York State
Most Unique Glamping Experiences in New York State
13 Incredible Places To Visit At Least Once In New York's Southern Tier
13 Incredible Places To Visit At Least Once In New York's Southern Tier