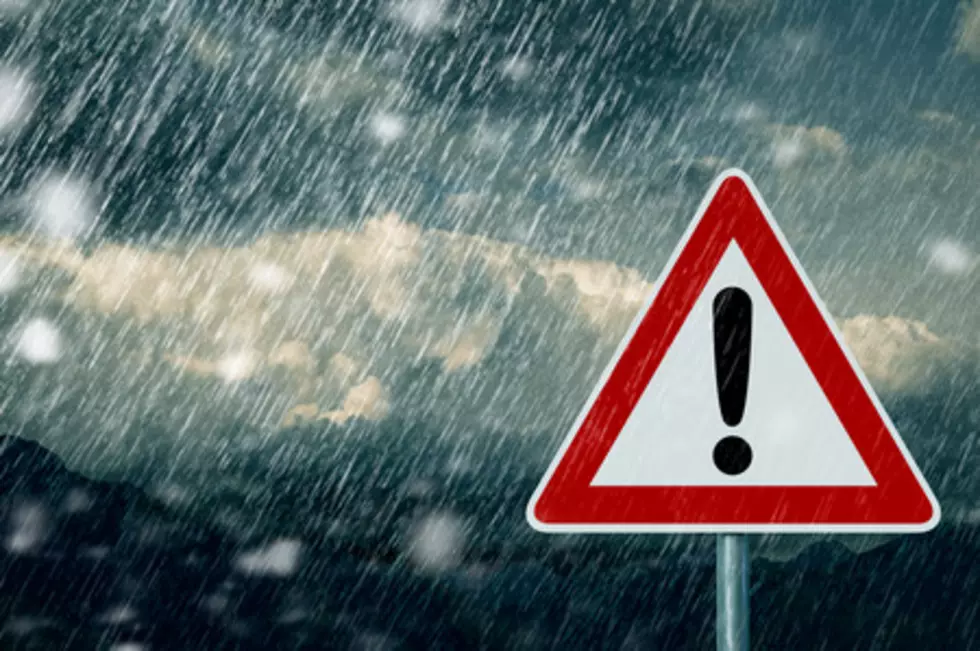 Snow Could Complicate Twin Tiers Travel Into Friday
Getty Images/ trendobjects
While no major hazardous weather event is being anticipated, the National Weather Service in Binghamton is advising residents that there could be a little bit of snow to complicate travel overnight November 18-19.
In a Hazardous Weather Statement, NOAA says: "Light snow will develop tonight and could produce a quick 1 to 2 inches in some of the higher elevations of central New York. Be aware of potentially slippery roads."
The forecast is calling for less than a half inch of snow accumulation and a fifty percent chance of precipitation overnight November 18.
The National Weather Service puts the probability of precipitation at 30 percent on November 19 with less than a half inch of accumulation.  Wind could also be an issue tomorrow with gusts as high as 25 miles per hour in the forecast.
LOOK: Here Are the 25 Best Thanksgiving movies of all time
The 10 Commandments of Binghamton, NY
Every area has their spoken & unspoken rules, ethics, and principles; and just like the biblical 10 Commandments, Binghamton has some too.
Here are the 10 Commandments of Binghamton, NY...