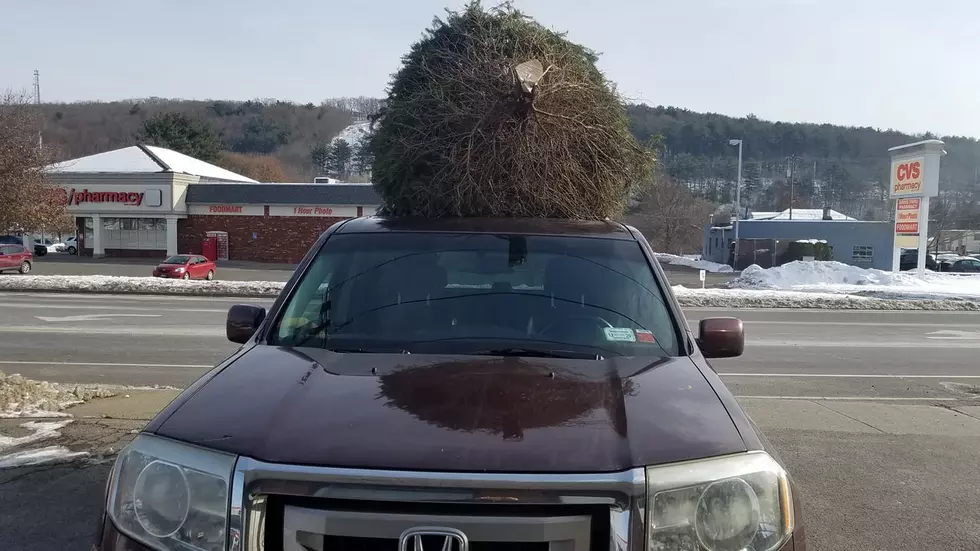 You Can Have Your Christmas Tree Delivered Free This Year
Chris Free Photo
Christmas is just over two months away, and a lot of people start decorating for Christmas the weekend of Thanksgiving which is only a month away. And due to the Coronavirus pandemic, some people are still afraid to leave their house unless it's absolutely necessary.
According to CNN, the Home Improvement store Lowe's is offering free delivery of your Christmas tree if you purchase it from them.
When it comes to getting a real Christmas tree in the Binghamton area, you have plenty of options. There are many Christmas Tree farms that you can go to and cut your own tree in Endwell, Johnson City and Vestal. And throughout the Southern Tier you see many Christmas tree stands on the side of the road, whether they are personal businesses, or fundraisers for nonprofit organizations like the one that benefits the Boy Scouts that sets up every year in front of the Vestal Public Library.
Enter your number to get our free mobile app
If you don't feel like going to a tree farm to cut your own, or if you don't even driving to one of the local tree stands, you can purchase a tree through Lowe's in Vestal or Lowe's on Upper Front Street in Binghamton and have them deliver them to your house for free.
I wonder if other Binghamton area tree stands will follow suit and offer free delivery? I'm sure there are going to be many people who will take advantage of this service not just because of concerns of Covid-19, but this way, you don't have to worry about having a tree tied to the top of your car, or you don't have to clean out the pine needles if you put the tree in your car to get it home.
SEE: 30 Toys That Defined the '70s