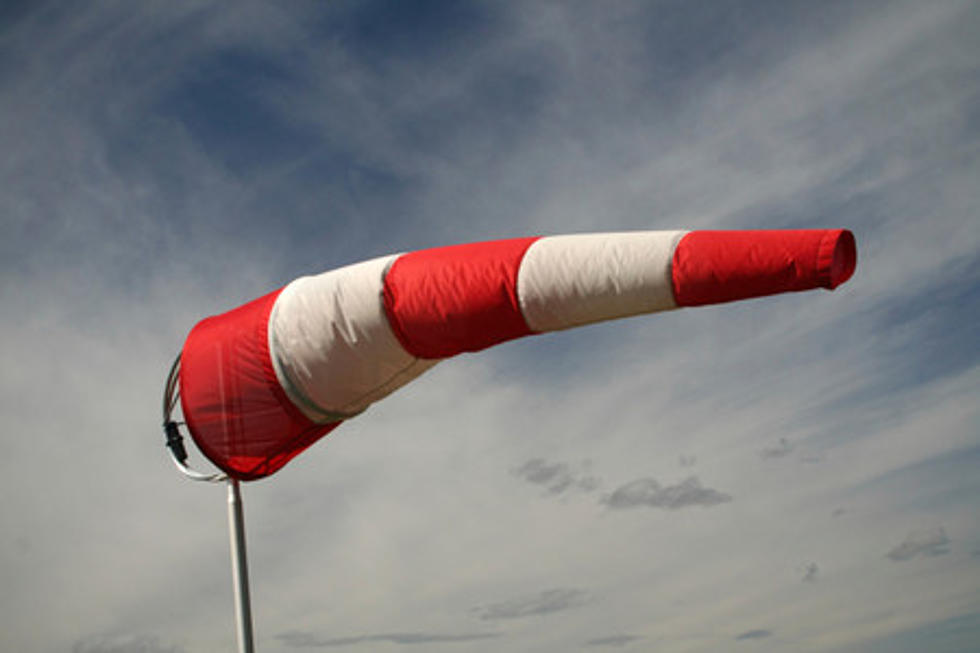 Windy Day Expected for Twin Tiers
Thinkstock
The National Weather Service in Binghamton says strong, gusty winds could cause some problems for motorists and possibly cause some power issues in the entire region.
A Wind Adivsory is in effect until 11 p.m. April 13 for the Twin Tiers and Central New York with south winds 20 to 30 miles per hour gusting as high as 55 miles per hour. Areas west of Elmira and north of Cortland, including Syracuse are under a High Wind Warning with wind gusts of 60 miles per hour expected.
NOAA says gusty winds could blow around unsecured objects. Tree limbs could be blown down and scattered power outages may result.
Strongest winds are expected in the morning and again in the late afternoon. Winds will subside slowly late Monday evening.
Forecasters say there is also a potential for strong to severe thunderstorms in the afternoon. Any thunderstorm that forms could produce strong damaging winds, and large hail.
Residents are advised to use extra caution when driving, especially if operating a high profile vehicle. Secure outdoor objects.
New York State Electric and Gas and Rochester Gas and Electric say they're ready for potential issues from windy conditions.
NYSEG says nearly one-thousand company and contractor line and tree crews are standing by in the event of outages.
In a statement, the utility says: "Given the ongoing COVID-19 challenge, the companies reaffirm that crews are continuing to follow CDC recommendations, including social distancing and hygiene-related best practices."  Customers are also being asked to maintain a six-foot social distance if they have to be near workers and always remain outside the work zone.