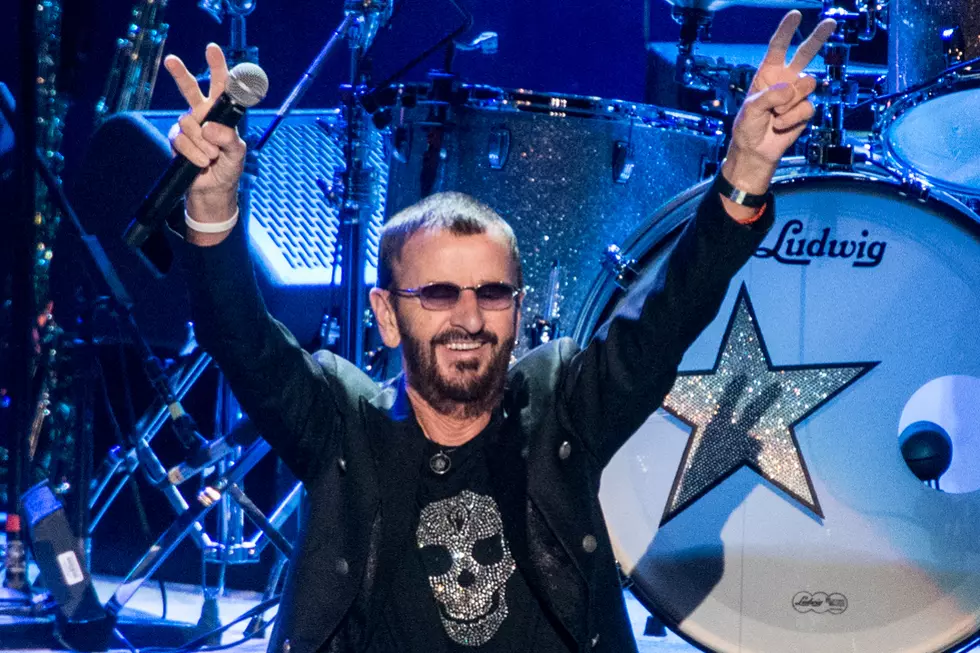 A Look Back 2 Years Ago This Week When Ringo Starr Rocked Binghamton [PHOTOS]
Noam Galai, Getty Images
With the Covid-19 outbreak bringing the the live music industry to a standstill, I find myself thinking back to concerts that I enjoyed in the past. While doing that, it dawned on me that this Friday marks the second anniversary of the Ringo Starr concert at the Floyd L Maine's Veterans Memorial Arena.
Ringo and his All Starr Band played for about 2 hours entertaining the near-capacity crowd.. They did most of Ringo's top solo hits, as well as a couple of Beatles songs that featured Ringo on vocals Including Yellow Submarine, Don't Pass Me By, and With a Little Help from My Friends. They also did a few songs that the Beatles covered that featured Ringo on lead vocal including Matchbox, Boys, and others. Click here to see the complete set list from the show..
His All Starr band on that tour consisted of Colin Hay from Men At Work, Gregg Rolie who was in Santana and Journey, Graham Gouldman of 10cc, and Steve Lukather from the band Toto.
Enter your number to get our free mobile app
If you have never seen Ringo with his All Starr Band, not only do they do Ringo and Beatles songs, each band member will play a couple of songs from the bands that made them famous.
That was the first time that I've ever seen Ringo Starr live and I would definitely go see him again. Not only was the music awesome, but Ringo was funny too, telling jokes throughout the show and of course preaching love and peace.
Chris and I went to the show with my sister Ann and her boyfriend, and Tom the electrician and his wife Kathleen. The six of us went to dinner before the show at Burger Mondays and then walked down State Street to the arena.
Here's some pictures from that show.
Ringo Starr in Binghamton
https://www.setlist.fm/setlist/ringo-starr-and-his-all-starr-band/2018/floyd-l-maines-veterans-memorial-arena-binghamton-ny-7be9fe10.html
HISTORIC: Check Out The Best Images of Woodstock Museum at Bethel Woods for the Arts