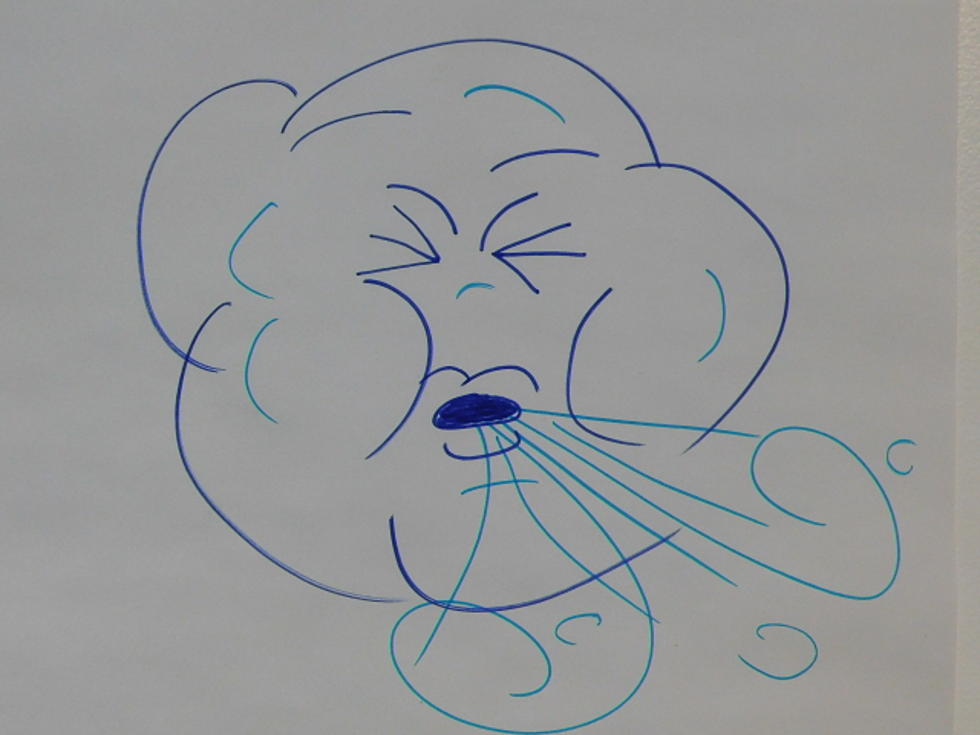 March Comes Into the Twin Tiers Like a Frigid Lion
Kathy Whyte/ WNBF News
A cold front sweeping through the region is going to cause temperatures to plummet and winds to threaten trees and power lines.
The National Weather Service in Binghamton has issued a Wind Advisory from 1 p.m. March to 7 a.m. March 2 for the entire Twin Tiers with winds projected steady at 20 to 30 miles per hour and gusts as high as 50 miles per hour.  A Wind Chill Advisory is also in effect for Delaware County from midnight until 10 a.m. March 2 with possible wind chill values of as low as 10 to 20 below zero.
Wind is expected to increase this afternoon and be the strongest this evening through tonight as the early high temperatures in the upper 30s to around 40 fall into the upper single digits east of Binghamton, upper teens in the Binghamton area, but with windchills to record at below zero for the entire region Monday night.
Wind chill values could still be below zero through the day on Tuesday.
As the winds pick up, the potential for a little snow in the afternoon could further complicate any plans for travel with a quick coating on roads as well as blowing snow reducing visibility.
Officials say recent thawing and freezing of the ground could result in weakened conditions around root systems.  That, combined with strong, gusty wind, adds to the potential of entire trees being blown over in addition to the felling of limbs and smaller branches.
Motorists are advised to keep a firm grip on the steering wheel in strong wind gusts and homeowners are reminded to make sure loose objects are secure.
Five Outdated Pieces of Advice From a 19th Century Etiquette Book