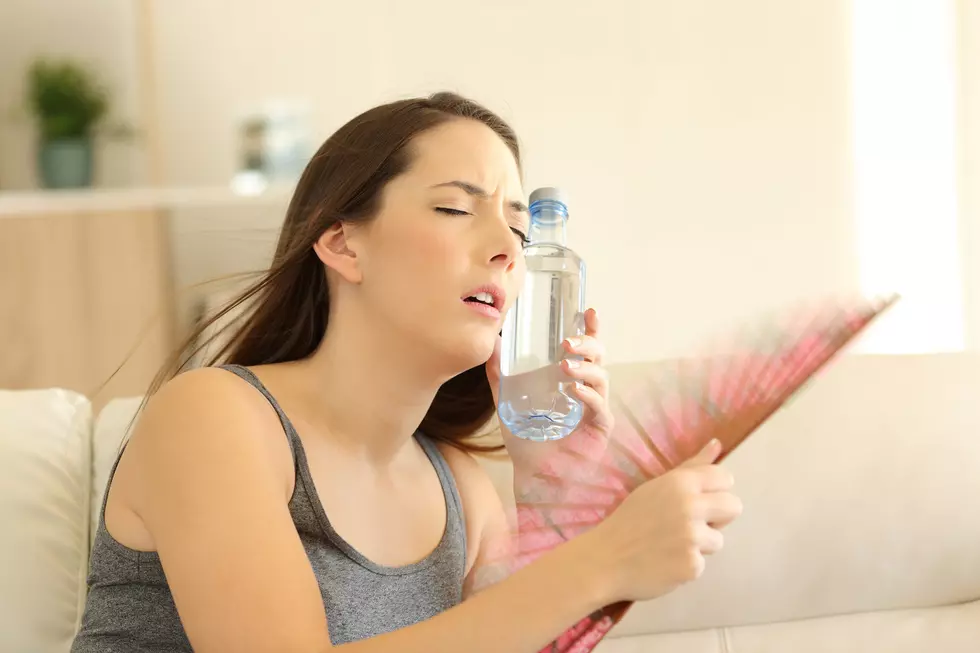 Hot and Humid Tiers-What's Relative Humidity and Dewpoint?
ThinkStock
As the heat and humidity continue to stifle the Twin Tiers, you may wonder what do relative humidity and dewpoint have to do with how muggy and uncomfortable it feels?
As the area struggles to keep its cool in temperatures predicted to be in the upper 80s and 90s, there is an outside chance of an issue with demand on New York State Electricity. The heat over the next few days puts pressure on the power system as air conditioners and fans are in almost constant use, even at night.  New York State Electric and Gas, however, not indicated any power supply issues.
The National Weather Service office in Binghamton is predicting high temperatures around 90 but with dewpoints in the 60s, conditions are in the uncomfortable range. July 20, the temperature was expected to be a few degrees higher, and NOAA is predicting heat index values in the upper 90s.  Heat advisories have been issued for parts the Twin Tiers and Central New York.
If you're calculating just how miserable it may be out of the climate control, bear in mind the dew point temperatures are a better indication in how humid it feels on the skin than the relative humidity levels.
Relative humidity relates to how close the air is to saturation of moisture.  A 100 percent humidity means moisture has reached the point where it has to come out of the air in the form of fog, mist or rain. The National Weather Service explains the higher the dewpoint temperature rises, the more uncomfortable it feels but relative humidity at a higher reading may not feel as uncomfortable if the air temperature is lower. A high dewpoint, like those above 50, along with higher temperatures in the 80s and 90s makes for a muggy, tropical day.
According to one NOAA webpage, "If you want a real judge of just how 'dry' or 'humid' it will feel outside, look at the dew point instead of the RH.  The higher the dew point, the muggier it will feel." 
Highest Temperatures on Record
KEEP READING: Get answers to 51 of the most frequently asked weather questions...