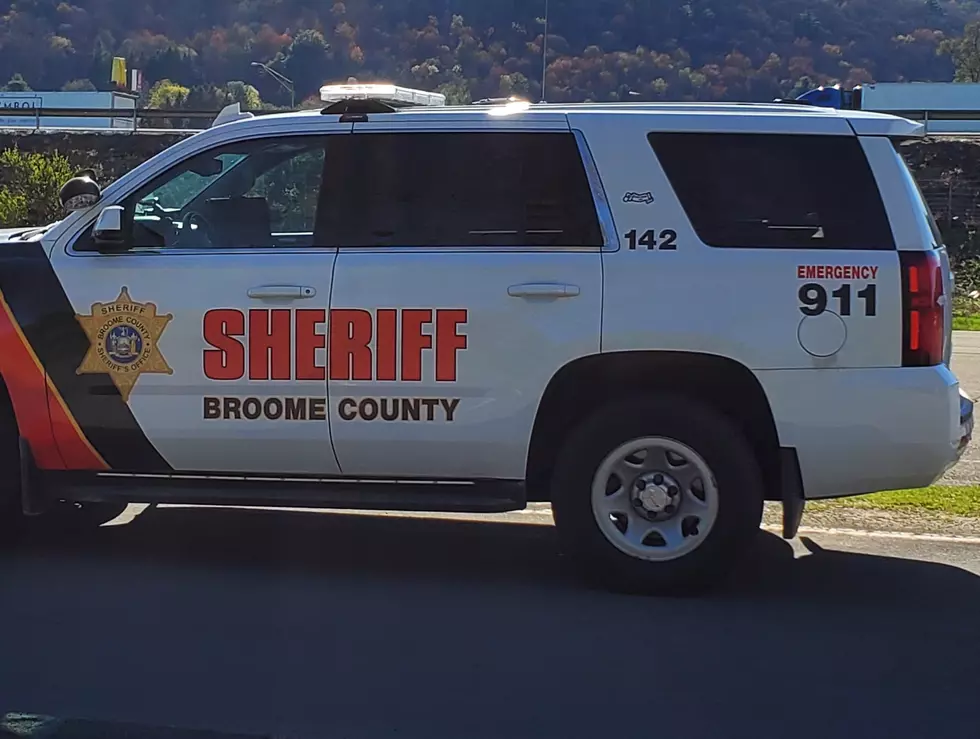 Homeless Man Accused of Lurking Around Windsor Property
Photo: Bob Joseph/WNBF News (file)
A man who lists no permanent address is charged with grand larceny and several other counts after Broome County Sheriff's officials say they got a report November 9 of a suspicious man at a home on Mountain Road in the Town of Windsor.
Authorities say they were called about a man lurking around the property and out-buildings and peeking in windows.
Deputies say at first 34-year-old Deron Gee tried to give them a fake name and date of birth and tried to run away.
He was taken into custody a short distance away and identified.
Deputies say Gee had gloves and tools in his pockets.  He was later also found to be suspected of stealing a vehicle in Castle Creek the day before.  That vehicle was found abandoned in Chenango County.
Enter your number to get our free mobile app
In addition to the felony grand larceny charge, he's charged with misdemeanor criminal impersonation, possession of burglar tools, resisting arrest and trespass.
Gee was released to appear in court at a later date.
KEEP READING: Can't Go To The Gym? Try These Easy Workouts