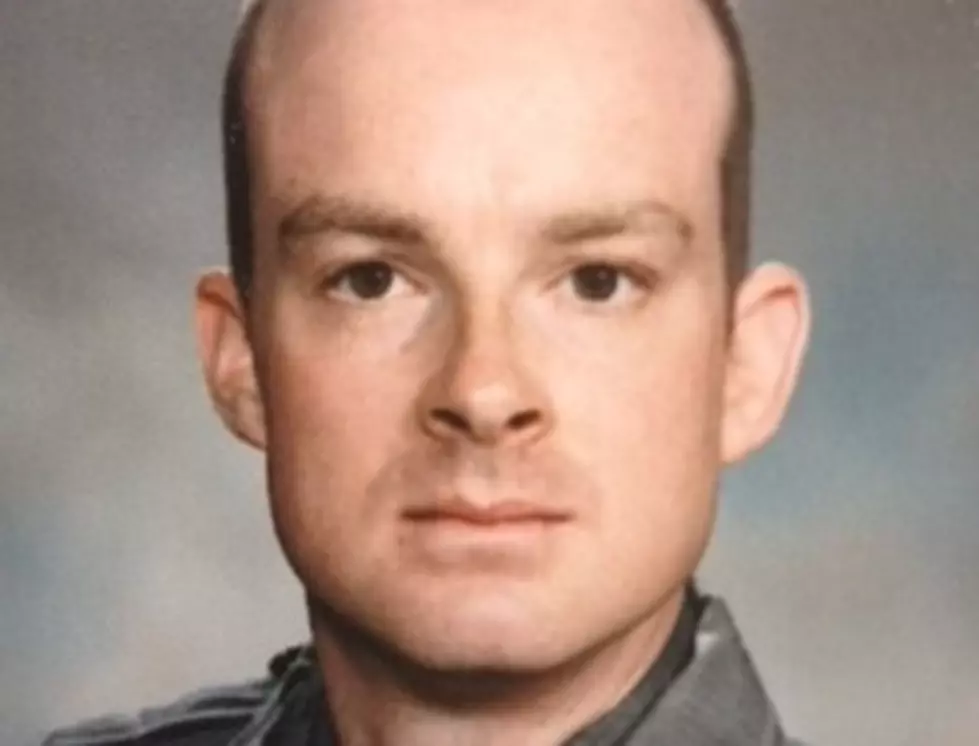 Trooper Skinner Remembered, 8 Years After Being Killed on I81
New York State Police photo
The weekend marked by parades and ceremonies to honor America's fallen military members is also a time of remembrance for the local Troop of the New York State Police.
May 29, 2014, 42-year-old New York State Trooper Christopher Skinner was run down by a deranged Florida man while conducting a routine traffic stop on Interstate 81 just south of Castle Creek.
Trooper Skinner was well known by crews on Broome County construction sites as a sort of protector, keeping an eye out for their safety.
That was just what the Officer was doing that morning as he pulled over a couple in a car on the Interstate who had reportedly exceeded a work zone speed limit.
Investigators say 64-year-old Almond Upton deliberately swerved and accelerated to 93 miles per hour, crossing two-lanes of I-81 North to hit the Trooper. He then stripped and ran into nearby woods. Upton claimed to have entered a "time warp" and claimed to be Jesus Christ.
The day of Trooper Skinner's funeral, highway crews paused in their work, lined the roadway with their helmets over their hearts as the officer's funeral procession passed by.
Skinner's killer died in Clinton Correctional Facility December 9, 2018, a little over two years into his life sentence for first degree murder.
A small roadside memorial is maintained on Interstate 81 North between Hinman's Corners and Castle Creek marking where Trooper Skinner lost his life.
A memorial blood drive is held each year in honor of the fallen Trooper.
These Seven College Students Vanished In New York State
When each of these young people vanished, they were college students in the state of New York.
If you have any information on the whereabouts of any of these individuals, please reach out to the New York
Missing Persons Clearinghouse
by calling 1-800-346-3543.
Books from 9 Southern Tier Authors You Won't Be Able To Put Down
Need a good book? Check out any of these books from authors with the strongest of ties to the Southern Tier.