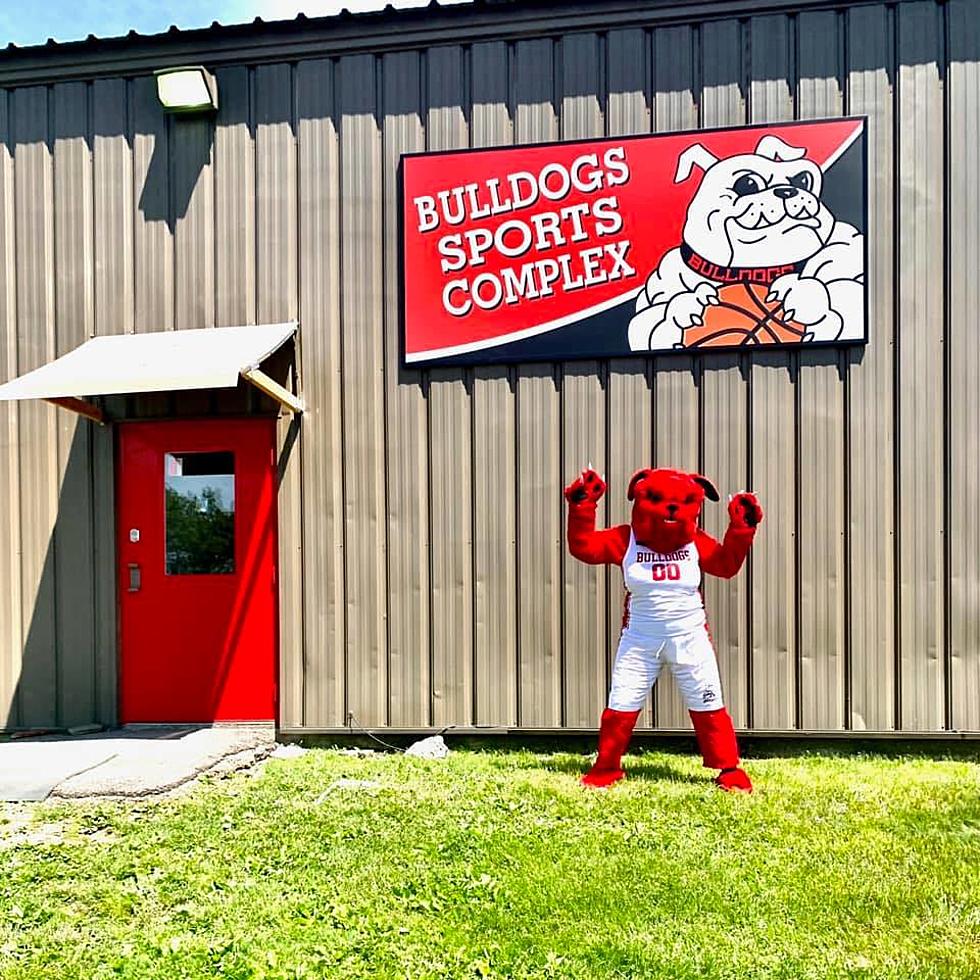 New Binghamton Bulldogs Sports Complex Looking Like A Slam Dunk
Binghamton Bulldogs/Linda Murphy
So we talk a lot about the Binghamton Rumble Ponies and about the newest hockey team to come to town, the Binghamton Black Bears, including their Open House at the Visions Federal Credit Union Memorial Arena on Saturday, August 7th.
But I don't want to forget about another local organization that has added something new to our area. I'm talking about the Binghamton Bulldogs and their new Bulldogs Sports Complex (BSC).
The Bulldogs have been a part of the ABA for the last four years and they have compiled a remarkable 70-16 record in that time. They also won the 2017-18 and 2020-21 ABA East Region Championships and they don't look to slow down any time soon.
Last year, they announced that they would be building their own sports facility. In fact, they would be the only ABA team in history to have its own branded facility. The complex was a dream for Jimmy Evans and he took his life savings to help make that dream into a reality.
He totally upgraded the facility and it includes an NBA-sized basketball court along with two high school-sized basketball courts and much more.
Binghamton Bulldogs New Facility
If you haven't had a chance to see the new Bulldogs Sports Complex, it's worth the drive to the top of the hill at 1025 Robinson Hill Road in Johnson City. If basketball is your thing, then they will have it for all ages and skillsets.
They have the Binghamton Bulldogs Biddy League for 1st graders, all the way up to a 30 and over league. The Bulldogs Sports Complex is your basketball mecca and they also offer one-on-one training.
They aren't just a basketball establishment, they also are having a volleyball camp in August with a group of college head coaches. That's just the beginning of what this place will be offering.
As far as the Binghamton Bulldogs go, their home opener at the new facility is only three months away and they are continuing to upgrade their top ten ABA team with the signing of an.SEC standout.
Binghamton Bulldogs Newest Addition To The Team
They have added another piece to their basketball puzzle for ABA dominance. South Carolina Gamecocks star, Brent Williams has joined the team for the 2021-22 season. He has two ABA championship rings from his time with the Jacksonville Giants and is looking to get his third ring with the Binghamton Bulldogs and we hope so too.
Jimmy Evans and his staff have done a great job with the new facility and are doing remarkable things for the community and the kids in our area. Good luck and can't wait to see the DAWGS in action this fall. HOWL!!
Mount Rushmore of Baseball Players
Our favorite baseball players from back in the day.
'Fairytale' New York Home Back On Market For Discounted Price
A home in the Lower Hudson Valley which is called "one of the most breathtaking properties in New York State" is back on the market for a discounted price.
Maine Endwell Little League World Series Champions