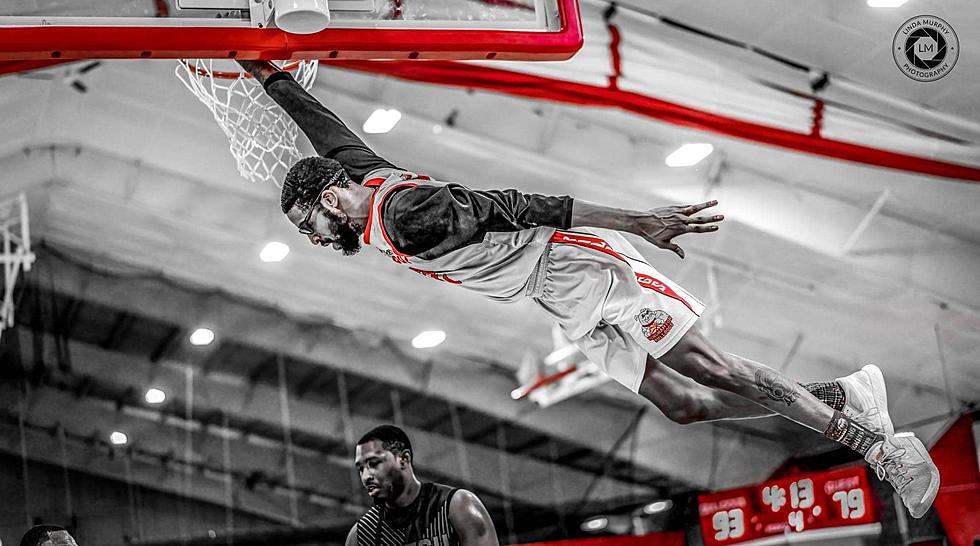 Binghamton Bulldog Helps Lead Team USA At 2022 Summer Deaflympics
Linda Murphy and Binghamton Bulldogs
The 2022 Summer Deaflympics in Caxias do Sul, Brazil are underway with 20 different events from Badminton to Wrestling Greco-Roman. Here's something that you may not know, the Deaflympics is the longest-running multi-sport event in history after the Olympics. Also, like the Olympics, it's held every four years.
The first games were held in Paris in 1924 and were the first-ever international sporting event for athletes with a disability. Deaflympics differ from the Special Olympics in that they can't be guided by sounds like starting pistols, bullhorn commands, or referee whistles.
This year, we are fortunate to have a participant from our area (sort of) at the Deaflympics. Bradley Christian is from Florida but he spent this past winter playing for the Binghamton Bulldogs basketball team.
Bradley Christian began to lose his hearing before he was 13 and eventually lost his hearing completely in his left ear. He's also lost some hearing in his right ear but that's not stopping him from living out his dream...a dream to be in the Olympics.
Summer Deaflympics USA Men's Basketball Team
He's playing for the USA Deaf Basketball team and on Wednesday, May 4th, he kicked off his journey with the team against Kenya. Christian scored 15 points as the USA team dominated with a 143-18 win. It's not a typo 143-18 victory.
Pool play continues on Thursday, May 5th against Poland beginning at 3 p.m. and you can go here for this or any other game. He says that they are going to bring back the gold and I have no doubt that they will.
Speaking of Olympics, check out these classic photos from the first Modern Olympic Games in 1896
LOOK: 20 Fascinating Photos From the First Modern Olympic Games in 1896
To celebrate the history of international sports cooperation,
Stacker
 took a look back at that groundbreaking event in Athens, when the modern Olympics were born in 1896. Keep reading to learn more about the athletes, spectators, and sports at that iconic event.
Get To Know the 8 Upstate New York Athletes Competing in the Winter Olympics
Upstate New York is well represented in the 2022 Winter Olympics thanks to these eight outstanding athletes (and one honorable mention)!