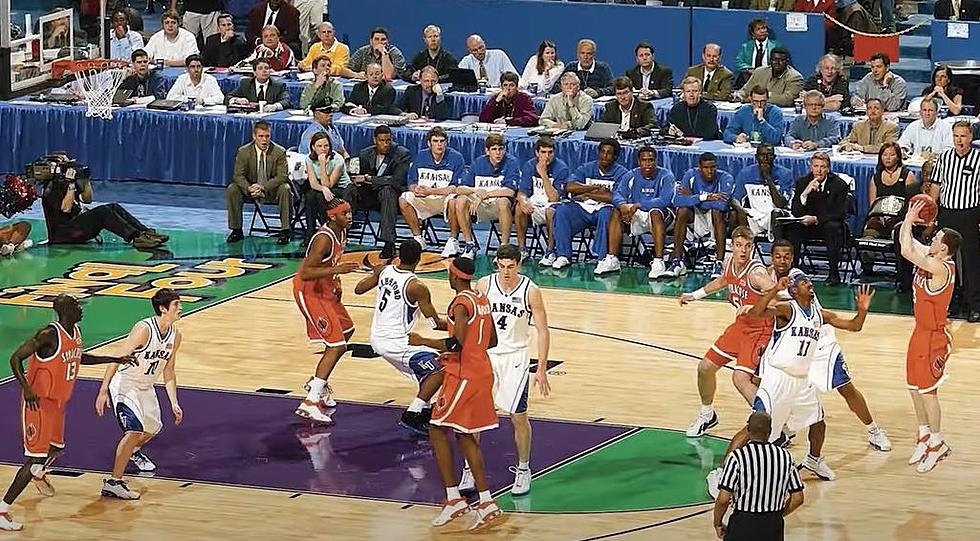 20 Years Ago Syracuse Men's Basketball Won It All
Syracuse.com via YouTube
I love this time of the year. Spring is here, hopefully, the snow is gone, and I can put away my snow shovels and winter boots, not to be seen until at least November.
Another thing I love about this time of the year is watching the college basketball playoffs. Many of the games are unpredictable until the clock hits 00:00. That is what makes it so exciting.
I tend to root for the underdogs. Although if the Syracuse University Orange Men's or Women's teams are in the playoffs, I will root for them all the way. Unfortunately, neither team made it to the playoff rounds this year.
But we've seen both do well in the past. And speaking of that, do you remember the last time the Syracuse Orange Men's basketball teams won the championship? Well, let me refresh your memory. It was on April 7th, 2003. 20 years ago.
The championship game was held at the Superdome in New Orleans, Louisiana, and the Orange were playing the Kansas Jayhawks. The Syracuse University Library Research Center website notes that the Orangemen (that's what they were called back then) began the season unranked.
Of course, Jim Boeheim was the coach, and Carmelo Anthony was in his first and only season playing for Syracuse. He jumped to the NBA to play pro ball. Gerry McNamara was also instrumental in the victory.
The Syracuse Orange Men's Basketball team has been one of the four items left in the tournament six times - 1987, 1996, 2003 (won the championship game), 2013, and the last time, in 2016.
According to the website CNY Central.com, the team, members of the 2003 championship team were honored at the Wake Forest game on March 4th, 2023 at the JMA Wireless Dome, where Hakim Warrick and Gerry McNamara had their jerseys retired.
The era of Coach Jim Boeheim is over after 47 seasons, succeeded by assistant coach and former player Adrian Autry. I admired Coach Boeheim, and look forward to what Coach Autry will bring to the future of the Syracuse Orange Men's Basketball team. Time for another championship? Sound good to me.
Blast From The Past: Remember These 20+ Binghamton TV Anchors & Reporters?
Take a stroll through the past with some of the most recognizable faces from the past of Binghamton-area news television.
Look Inside the Last of the Wickwire Mansions Available to the Public
This stunning Wickwire Mansion in Cortland is a true work of art and was built by Jerry Wickwire himself.
Cozy Up In This Teenie Tiny Airbnb
Located in Vestal, this teenie tiny Airbnb is perfect for anyone who wants to reconnect with nature.