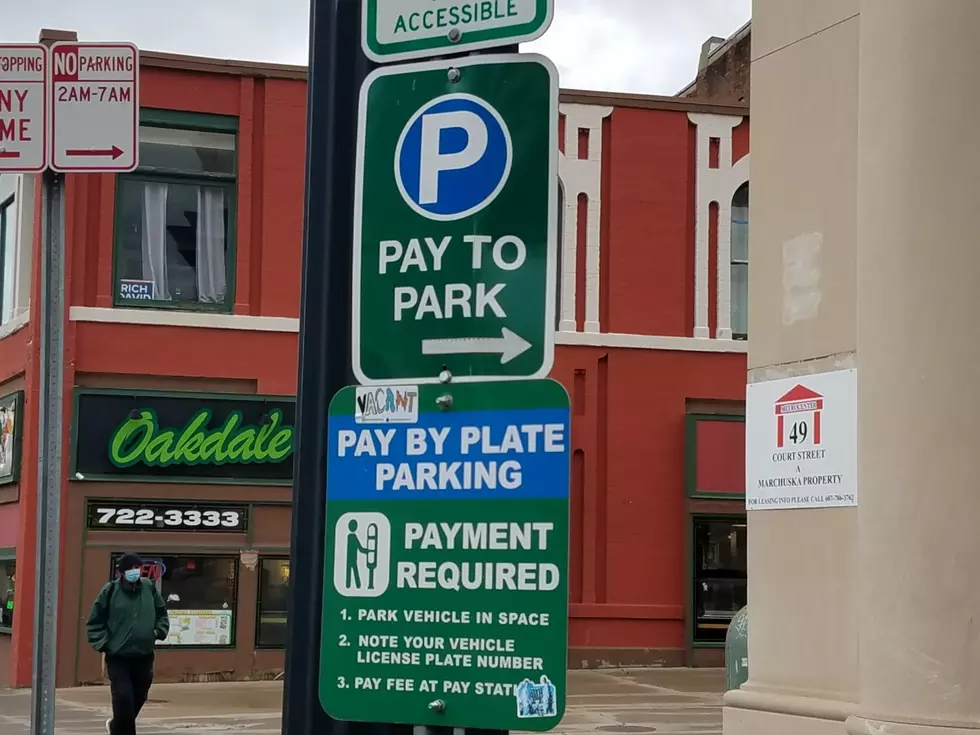 Binghamton Announces Parking Ticket Amnesty for a Limited Time
Jim Free Photo
If you were in Downtown Binghamton and received a parking ticket on your car, you may be getting an early holiday gift from the City of Binghamton.
Enter your number to get our free mobile app
Today, Mayor Rich David announced that the City of Binghamton will waive late penalty charges on delinquent parking tickets until the end of the year. So if you received a ticket and have yet to pay the fine, you have until December 31st to pay the ticket at the original fine rate.
This offer is good for any tickets issued prior to November 25th of this year, and it does not cover vehicles that were ticketed for illegally parking in spaces reserved for people with disabilities. So even if you have a parking ticket from a year ago that has gone unpaid, you can still avoid all the late charges if you pay it now.
You can make checks payable to The City of Binghamton Office of the Treasurer and mail them to 38 Harley Street Binghamton, NY 13901, you can drop your payments off in person at the treasurer's office located in the first floor lobby of City Hall, or you can pay online by going to www.Parkingticketassist.com/Binghamton
If you have more questions regarding unpaid parking tickets, you can call 1-800-272-1635.
The press release states that Binghamton collected over $400,000 in parking tickets in 2019.
And speaking of parking in Broome County, many municipalities alternate side parking rules went into effect today. Check with your municipality for more information on that.
Five Photos That Show Binghamton's Rich History