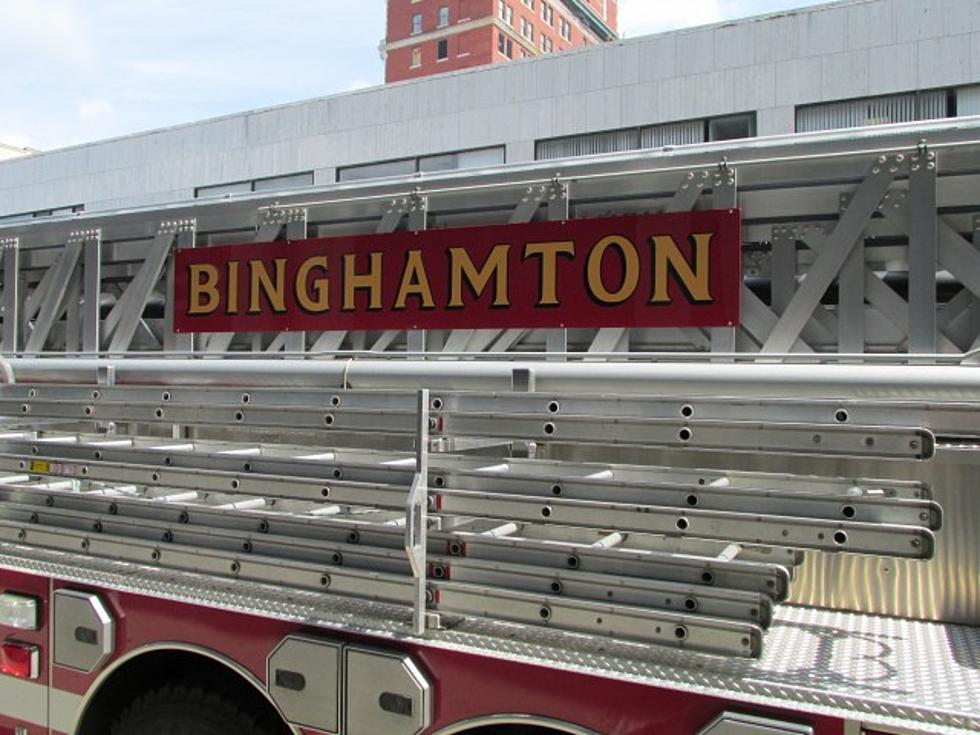 Rooftop Fire in Downtown Binghamton Above Salvation Army
WNBF News/Roger Neel Photo
Officials are investigating the cause of a fire on the roof of a downtown Binghamton building that drew concern about a long-time charity.
City firefighters responded to Washington Street between Court and Hawley Streets at around 3:14 a.m. December 23 after a resident noticed flames on the roof of a building.
Authorities found the fire in an elevator room atop 139 Washington Street on the pedestrian mall and part of the block that houses the Salvation Army, the 135 Craft Bar Kitchen and a number of businesses.
There were no injuries. The fire appeared to be contained to the mechanical room area.  Firefighters left the scene in about an hour after the initial call.
Traffic on Hawley Street and Washington Street was rerouted as firefighters worked on the scene.
Add These To Your Southern Tier Bucket List
LOOK INSIDE: Couple Transform Old School Bus Into Cozy Home
Four Marketing Tricks Stores Love to Use