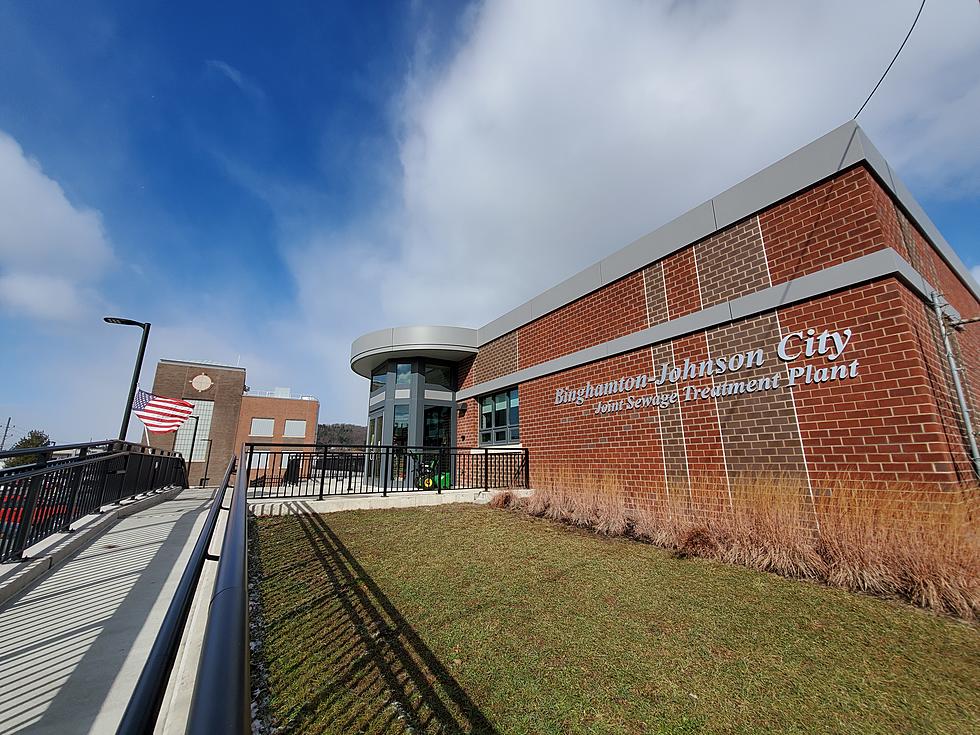 $30 Million Deal in Binghamton-JC Sewage Treatment Plant Lawsuit
Photo: Bob Joseph/WNBF News (file)
A settlement has been reached to resolve long-running litigation stemming from a catastrophic wall collapse at the Binghamton-Johnson City Joint Sewage Treatment Plant.
The proposed $30 million deal between the municipal owners of the facility in Vestal and companies involved in a construction project at the plant was first reported by WSKG.
A concrete wall on the west side of the massive treatment facility collapsed on May 16, 2011. Binghamton and Johnson City officials decided to go to court
Under terms of a funding settlement agreement posted online, SUEZ Treatment Solutions and a unit formerly known as Infilco Degremont would pay $20 million to the Joint Sewage Board.
The deal also calls for C.O. Falter Construction Corporation to pay $5 million; C&S Engineers, C&S Design Build, C&S Companies and Delta Engineers, Architects and Land Surveyors to pay $4.8 million; Camp Dresser and McKee to pay $250,000; EJ Construction Group to pay $25,000; and Matco Electric to pay $25,000.
Sewage board chairman George Kolba declined to comment on the proposed deal because he didn't want to jeopardize the settlement. He said the board approved it at a meeting on Tuesday.
Kolba said the proposal also must be voted on by Binghamton City Council and the Johnson City Village Board.
If lawmakers approve the deal, the settlement ultimately would require the signatures of Binghamton Mayor Jared Kraham and Johnson City Mayor Martin Meaney to be finalized.
Enter your number to get our free mobile app
Contact WNBF News reporter Bob Joseph: bob@wnbf.com or (607) 545-2250. For breaking news and updates on developing stories, follow @BinghamtonNow on Twitter.
See the Must-Drive Roads in Every State
States with the most registered hunters
Stacker
analyzed data from the U.S. Fish and Wildlife Service to determine which states have the most registered hunters. Read on to see how your state ranks on Stacker's list.
LOOK: The states with the most UFO sightings
For each state, we've also included details of famous UFO sightings in that state. Of note is that almost three-quarters of all UFO sighting reports in the United States
occur between 4 p.m. and midnight
, and tend to peak between 9 and 10 p.m. Food for thought next time you're out scoping for alien life. Keep reading to see which states have had the most UFO sightings.