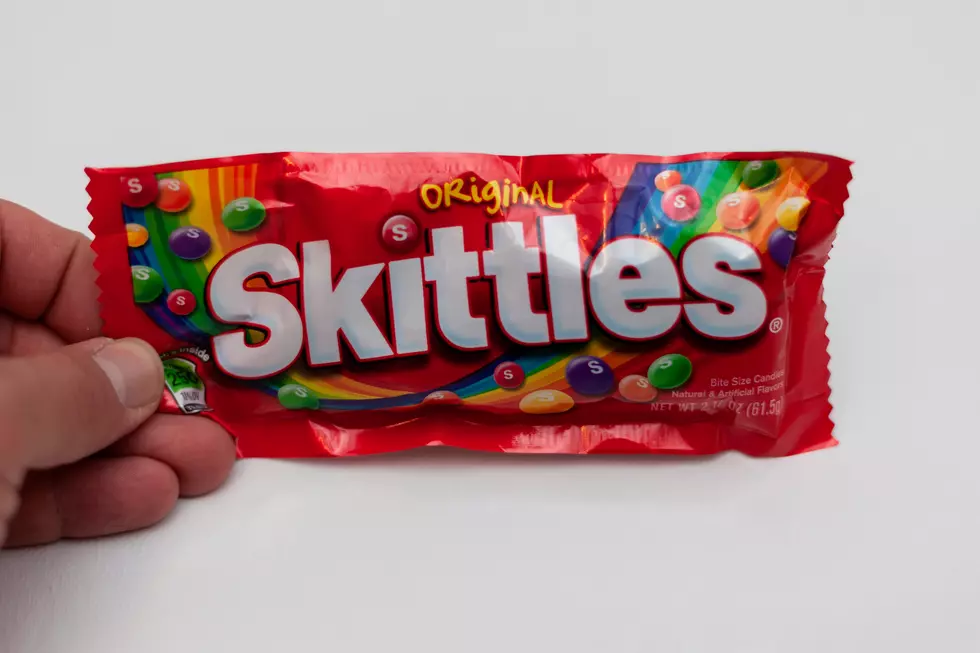 Skittles Come Under Heavy Attack in New Lawsuit
Jonathan J. Castellon via Unsplash
Although it may seem that Skittles have been part of American lives for generations, in reality, the sugary candy was introduced to our country as an imported candy in 1979 which was only 43 years ago.
New York's connection to Skittles is a strong one as it was the New York advertising agency D'Arcy Masius Benton & Bowles which created the theme "taste the rainbow" in 1994 making it one of the longest-running advertising campaigns of all time.
In 2019, Skittles used New York to conduct a pre-Super Bowl campaign by making Skittles Commercial: The Broadway Musical. If you don't remember hearing much about the Skittles Broadway Musical, it might be because it was only performed one time and at The Town Hall in New York City.
Today, the candy brand that New York played a part in hyping is coming under fire in a lawsuit that claims Skittles contain a "known toxin" that makes them "unfit for human consumption."
The California-based class-action lawsuit was filed against Mars Inc, which is the parent company of Skittles by a resident of San Leandro named Jenile Thames. In the lawsuit, Thames makes the allegation that the company knowingly uses a toxic substance called titanium dioxide.
In Europe, where Skittles were first created, the European Food Safety Authority announced in 2021 that says that that "titanium dioxide can no longer be considered safe as a food additive." So what is titanium dioxide? Titanium dioxide is a chemical that is used to "provide a cloudy effect and white background colour." The concern about titanium dioxide outlined in the lawsuit is that it leaves those who eat Skittles vulnerable to genotoxicity which is the ability of a chemical substance to change DNA.
Thames claims that Mars Inc has fully known about the health risks for people related to titanium dioxide. France has banned the use of titanium dioxide and in February of 2016, Mars Inc announced it would stop using the chemical but in the new lawsuit, Thames alleges that Skittles are still produced with titanium dioxide and that Mars Inc is "failing to inform consumers of the implications of consuming the toxin."
Thames claims that in order for consumers to really know what they're eating, they have to rely on the package ingredient list which can only be found in "minuscule print on the back of the Products."
Gallery — Every Movie Theater Candy, Ranked:
SWEET: Here are the most popular Halloween candies