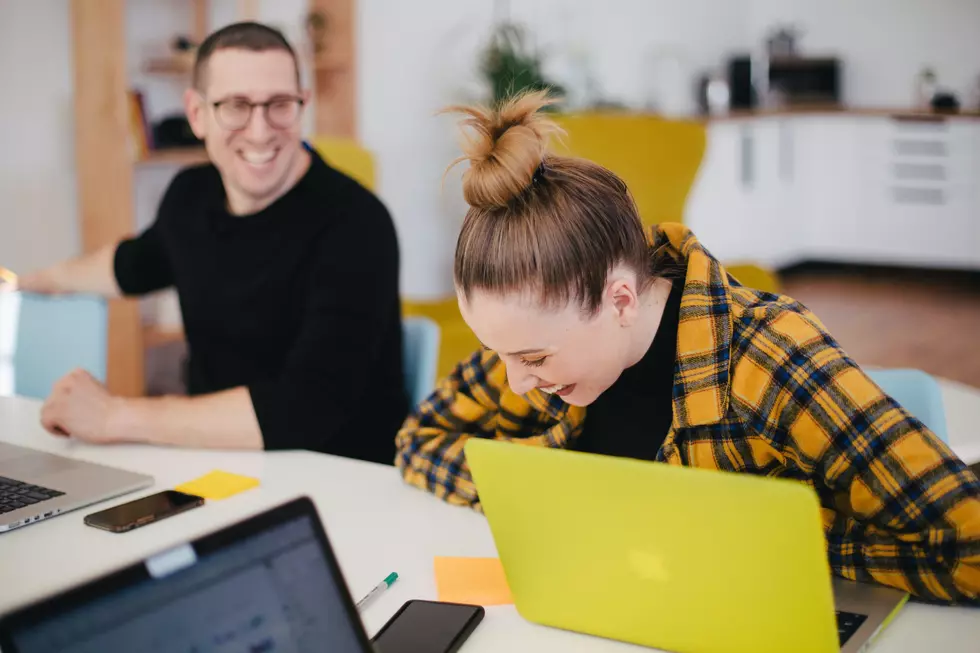 Hey Buddy! Why Having a Work Best Friend Is So Important
Jason Goodman via Unsplash
Do you have a friend at work? I'm not talking about someone that you just say "Hi" to when you bump into them in the kitchen. I mean someone you actually can't wait to see or call after work?
It's important that you have someone at your job that you trust and can talk to about anything and everything. Someone that helps you work out whatever issues you're facing in life.
Someone that you know you can turn to help pull you out of the ditch when your work gets to be too much? Every year at my job, we take a survey that's anonymous and it gives us the chance to give our local managers feedback.
One of the questions on the survey is always whether or not we have a best friend at work. The first year, I took the test and I wasn't sure if the question was a trap or not. So I replied that I didn't because I thought if we all said that we, our corporate office would think we were planning a coup.
Do You Have A Best Friend At Work
When the survey answers were all gone through, we had a meeting to talk about some of the things we really liked about our company and jobs and some of the things we didn't really love. Our big boss said she was  concerned that not many of us had a best friend at work and explained that it wasn't a trap.
In fact, it was the opposite, upper management wanted to be sure that we had a strong workplace friendship with at least one person. Its good for our mental health and the overall well being of our office.
I'm lucky because I have some awesome friends at work, that are also part of my personal life. There's something to be said about having someone at work to turn to who understands what you're going through.
Why We Don't Have Friends At Work
JobSage asked 1,200 Americans about the friendships they have with their coworkers and I was really bummed to read that one in five people say they don't have a single friend at work.
I think a lot of that has to do with more people working remotely with a huge majority saying they have 33% less friends at work than people who are physically inside the building.
95% of the people in the survey said that having a friend at work makes them happier and I agree with that. Sometimes our friends are the ones who make facing the day bearable.
So, if you have a work best friend, make sure they know how much they mean to you. If you don't have a work friend, take a chance, open up and try to make one. It will make all the difference, trust me.
Beware of These 50 Jobs That Might Vanish in the Next 50 Years
READ MORE: See 50 remote jobs that can pay well