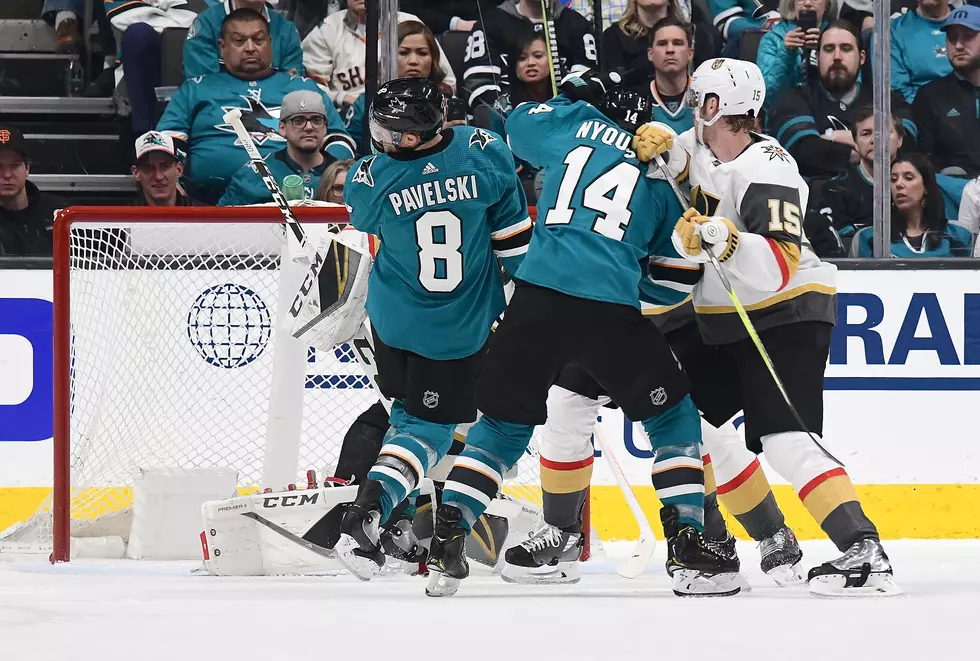 Why You Should Watch the Stanley Cup Playoffs
Puck going off Pavelski's face. Thearon W. Henderson /Getty Images
I love just about all sports. But when it comes to the playoffs, no sport is more exciting than hockey's Stanley Cup Playoffs.
To win the Stanley Cup you must win 16 playoff games. If the games are tied at the end of regulation, they play sudden death hockey and play until somebody scores. That means they could potentially play for 24 hours straight if they had to just to determine a winner.
Hockey is one of the toughest sports in the world. These guys are on razor-sharp skates, flying up and down the ice and they're able to stop and turn on a dime. They get crushed into the boards and then skate away as if nothing happened.
Last night was a perfect example of the level grit it takes to play NHL hockey. Joe Pavelski of the San Jose Sharks was standing in front of the net and took a puck to the mouth. The puck ricocheted off his face and into the goal. Joe got the credit for the goal, but he lost a couple of teeth in the process.
Pavelski went into the locker room to get a couple of stitches and then returned to the ice to finish the game. Name another sport where you would see that.
I'm a Flyers fan, and even though they didn't make the playoffs, I will watch as many playoff games as I can. It doesn't matter what two teams are playing, if the games are close, I will watch them.
I've had people ask me who I'm rooting for in the playoffs being that Philadelphia didn't make it. Honestly, I really don't know. I would like to see a team win it for the first time.
I think it would be cool for St Louis to finally lift the cup. They are the oldest active NHL team to never win the championship. I would have no problem with Nashville or Columbus winning either.
If Winnipeg wins it all, that would be fine by me as well being that the NHL just moved back to that town a couple of seasons ago.
The only team that I don't want to see win is the Pittsburgh Penguins. They are one of the biggest rivals of the Flyers, and in my opinion, they have won it enough.
Football might be my favorite sport, but their playoffs are still not as exciting as the Stanley Cup Playoffs. Watch a couple of games and see if you agree with me.