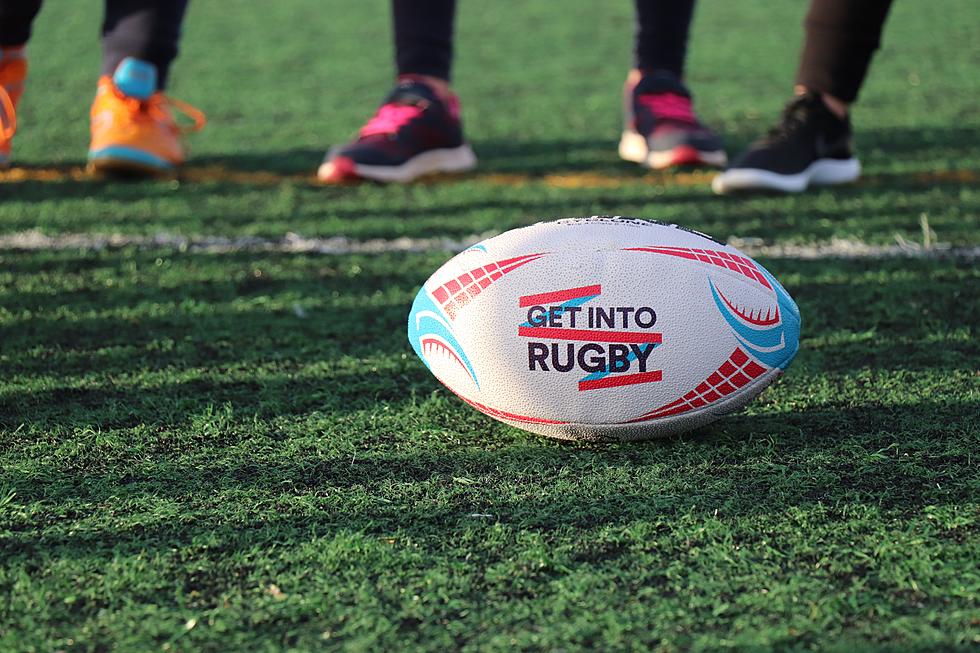 Binghamton Barbarians Invite You To Their 50th Anniversary Celebration
Photo by Edgar Pimenta on Unsplash
The Greater Binghamton area is known for a rich history of sports. That includes many types of sports from school athletics, amateur, community leagues, and professional level as well.
We've witnessed many exciting games of sport from all levels for decades, including championship wins from our professional hockey and baseball teams, the Little League World Series, and countless school sports championships locally and state-wide.
And one sports team in the Binghamton area is about to celebrate a milestone. The Binghamton Barbarian's Rugby Club is about to celebrate it's 50th Anniversary. Rugby has long been a staple of the Binghamton community.
According to a release Broome County IDA/LDC, the club was formed in 1973 by Doug Stento along with friends at Recreation Park in Binghamton. The original team consisted of players from Binghamton University, throughout the Triple Cites and even from around the world, to play for the Binghamton Barbarians.
The club is still going strong, and is celebrating it's 50th anniversary on Saturday August 12th. The community is invited to be a part of the celebration at the team's home field located at 4300 Watson Boulevard in Johnson City.
The event and parking is free, and is open to the public. The celebration will be from 10 am to 2 pm featuring planned matches:
· Old Boys Match at 11:00 am
· All Ages Touch Rugby at 12:30 pm
· Men's Club vs TBD at 2:00 pm
The celebration will also feature family friendly events and a food truck. Bring a chair to enjoy the matches throughout the day. For more information, visit the Binghamton Barbarians Rugby Club webpage.
The Southern Tier Speaks – Former Binghamton Area Restaurants We Miss
The Southern Tier has been home to many incredible restaurants over the years and we wanted to find out which ones you miss the most. We asked and you answered - here's what you said.
Blast From The Past: Remember These 20+ Binghamton TV Anchors & Reporters?
Take a stroll through the past with some of the most recognizable faces from the past of Binghamton-area news television.
Highest Earning Brome & Tioga County Zip Codes
Highest Earning Brome & Tioga County Zip Codes