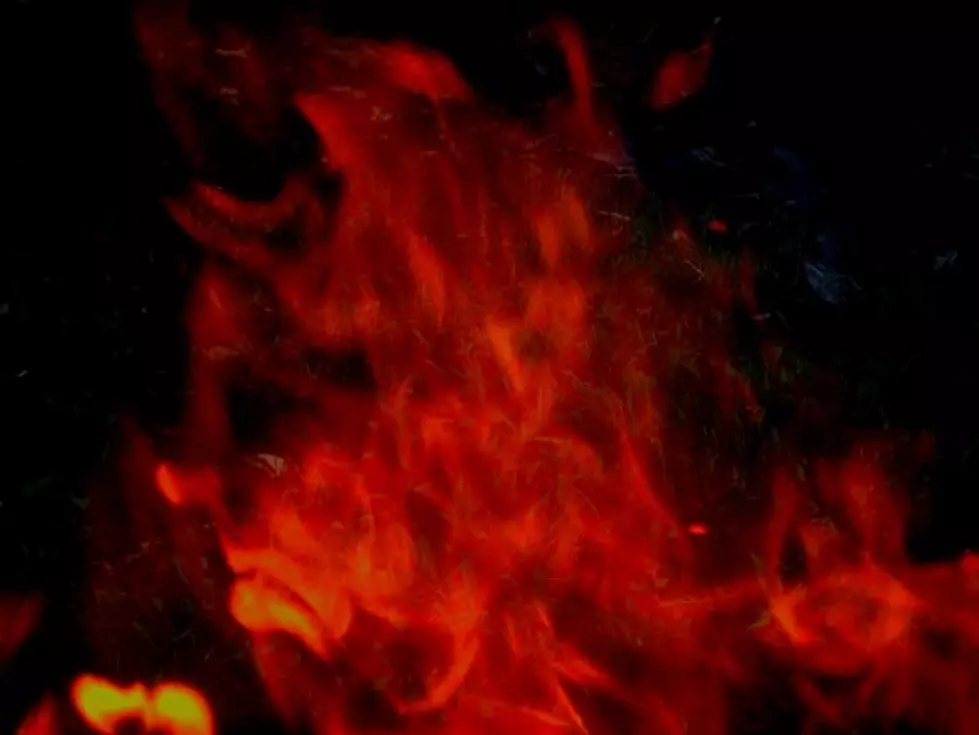 Two-Alarm Fire on Sapbush Road, Chenango Forks
Kathy Whyte/ WNBF News
Firefighters from both Broome and Chenango County have been called to a house fire on Sapbush Road in the Town of Barker that was reported at around 3:20 a.m. August 8.
Firefighters responding to 101 Sapbush Road between Cloverdale and English Hill Roads in Chenango Forks reported the house was fully involved in flames.
Calls went out for personnel, pumper trucks and other apparatus from the Chenango Forks and surrounding fire companies.  Chenango County Emergency Services personnel say crews from Greene and Smithville were also called to the scene.
The single-family, two-story house appears to be wood-frame and located close to a neighbor's house separated by a stand of pine trees. The property is located between Bear Swamp Road and English Hill Road.
Authorities arriving on the scene quickly evacuated the neighbors over fear the fire could spread given the dry conditions. Winds at the time of the call are not excessive. But South West winds at 8 miles per hour could easily spread sparks.
As of 4 a.m. authorities had not confirmed if there had been anyone home at the time or if there were any pets in the building.
Neighbors told firefighters at the scene they had not noticed a car in the driveway but, again, it could not be confirmed if there was anyone at home at the time of the fire call.
Fire investigators have been summoned and will be working through the day to determine the cause of the fire.
In addition to the normal challenges of battling a two-alarm house fire in a rural location like Sapbush Road, firefighters in heavy gear have been dealing with unusually hot overnight temperatures in the 70s with high dewpoint at 69 degrees, which is in the humid to oppressive range. Those conditions can contribute to the chance for heat-related illness for those working at the scene.
Look: Stunning 135-Year-Old Farmhouse Is a Dream Come True
NY & PA Towns With Interesting Names