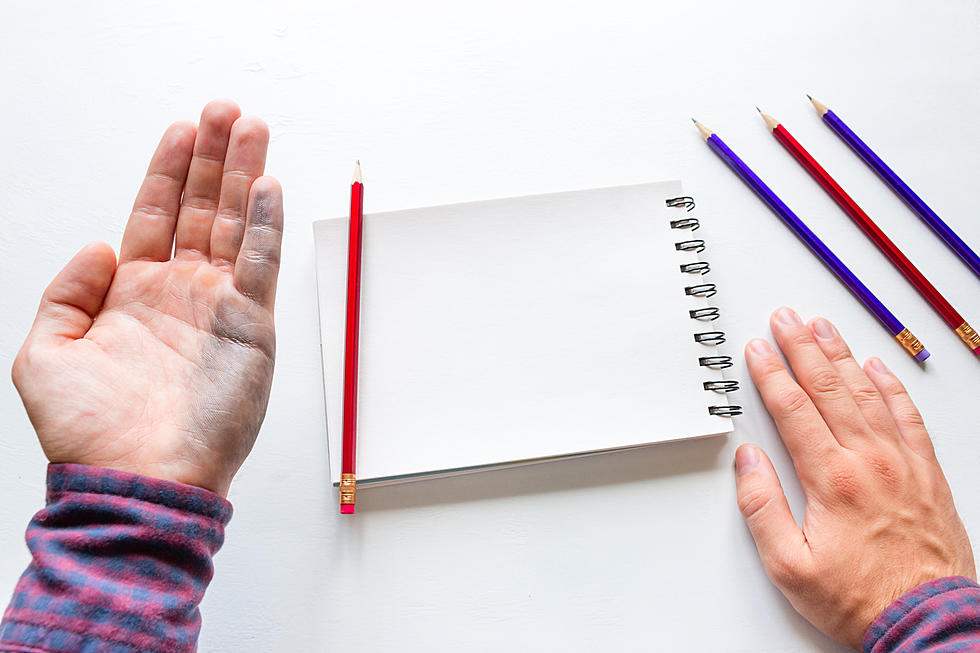 Who Cares About Friday The 13th – Today Is Left-Handers Day
ThinkStock
Yes, this is a day to celebrate. For me and every other left-handed person on the planet. It's our day to take over the world from all you right-handed people. Sure you are in the majority, but we need our recognition as a force for everything left-handed.
According to the Left Handers Day website, and yes it really exists, so stop laughing at us, right-handers, today is the day (8/13) to let everyone know how proud we are to be left-handed. And that we face lots of issues in a right-hander's world. Even as I was looking for a picture of a left hand for this article, I mostly found find right-hand pictures.
When I started school and began to learn to write, I didn't understand why my hand had ink smudges after writing a sentence. Well, it was because we are taught to write from left to right. If you are right-handed, you don't have that problem. To this day, I still end up with ink smudges on my hand when I write something on paper.
Then there's the scissors issue. I struggle with that the most. I had a pair or two of left- handed scissors once, but I lost them somewhere in the depths of my house. My wife has to take over many times because my left-handed try with right-handed scissors just doesn't cut it. (Good pun there, eh?)
I will admit, that when I played softball, I batted right-handed. Didn't make any difference since I sucked at connecting with the ball no matter if I batted left or right-handed. So, if you are left-handed, celebrate your status as a member of an elite club.
Raise your left hand and shout "I love being left-handed!" Just beware, right-handed people may not be amused.
Congratulations! You found the hidden picture! Click it to enter for a chance at winning a Saratoga Racecourse prize pack!
50 Most Popular Chain Restaurants in America
YouGov investigated the most popular dining brands in the country, and Stacker compiled the list to give readers context on the findings. Read on to look through America's vast and divergent variety of restaurants—maybe you'll even find a favorite or two.
The 40 Best Cover Songs by Rock Bands
via Left Handers Day