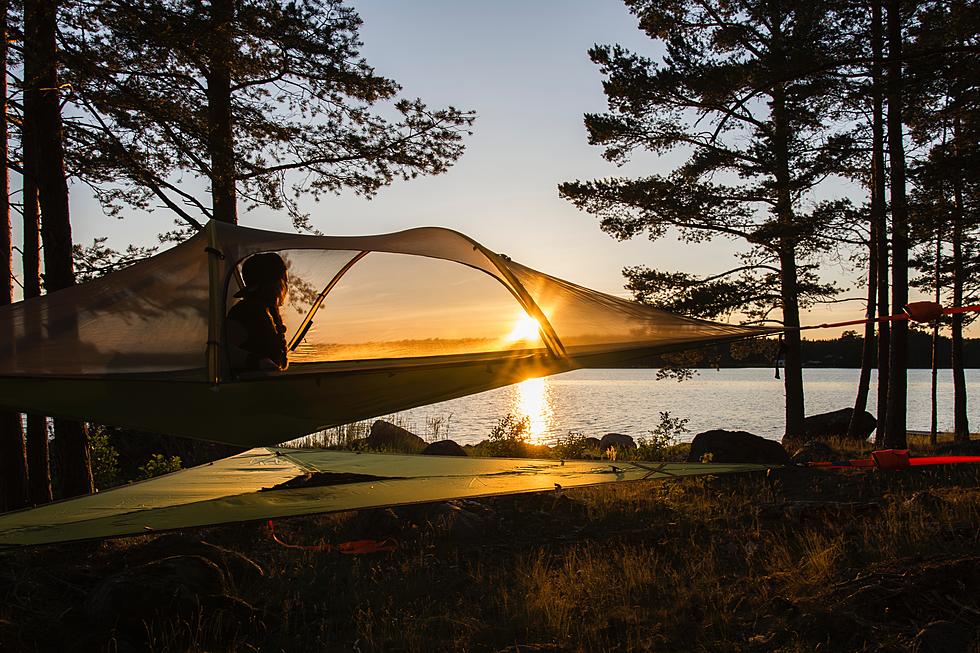 Tent Camping Off The Ground In The Finger Lakes? Yes, It's A Thing
Photo by Aarón Blanco Tejedor on Unsplash
There's still plenty of summer left for outdoor fun. If you know me, you know I love summer the best of the four seasons, and I hate to see it end, but that's that way it goes in our part of the country.
I like to check out places to stay for a summer getaway, mostly around the Upstate New York and Northeast Pennsylvania area. These regions have such beauty, and there are so many summer activities and places to relax that are just a short drive away.
Over the past few months, I've listed for you some interesting Airbnb's to check out, lakes that are lesser known that are fun to visit, along with other fun activities to check out and enjoy throughout our region.
And recently, during my searches of out of the way and interesting ways to enjoy a summer getaway, I found something that's a bit different. It's an Airbnb, but it's not exactly a building that you would normally be staying in. Nor is it a glamping type structure.
Rather, it's a tent that you sleep in that's, well, off the ground. It's like a hammock, but bigger, and it's enclosed. According to the host listing on Airbnb, this enclosed tent can accommodate three persons. It's called a tree tent, made by a company called Tentsile.
It's certainly something I've never seen before. Maybe you have. Would you give it a try? Check out the Airbnb photos. By the way, it's not far away. This adventure is located in Ovid, New York, about halfway up Seneca Lake on the east side, so you know the views are spectacular.
Tree Camping In The Finger Lakes
Tree Camping In The Finger Lakes
This Luxury Log Cabin in Binghamton Will Leave Your Jaw on the Floor
Feast your eyes on this luxury log cabin which is nestled away in the woods in Binghamton and boasts not only a pond, but a custom-built batting cage, wraparound porch, and more. This property is located at 3275 Brown Road in Binghamton and is listed for sale by Michael Derosa Exchange, LLC.
35 Awesome Southern Tier & Northern PA Town Welcome Signs
The Oddest Sounding Road Names in the Southern Tier