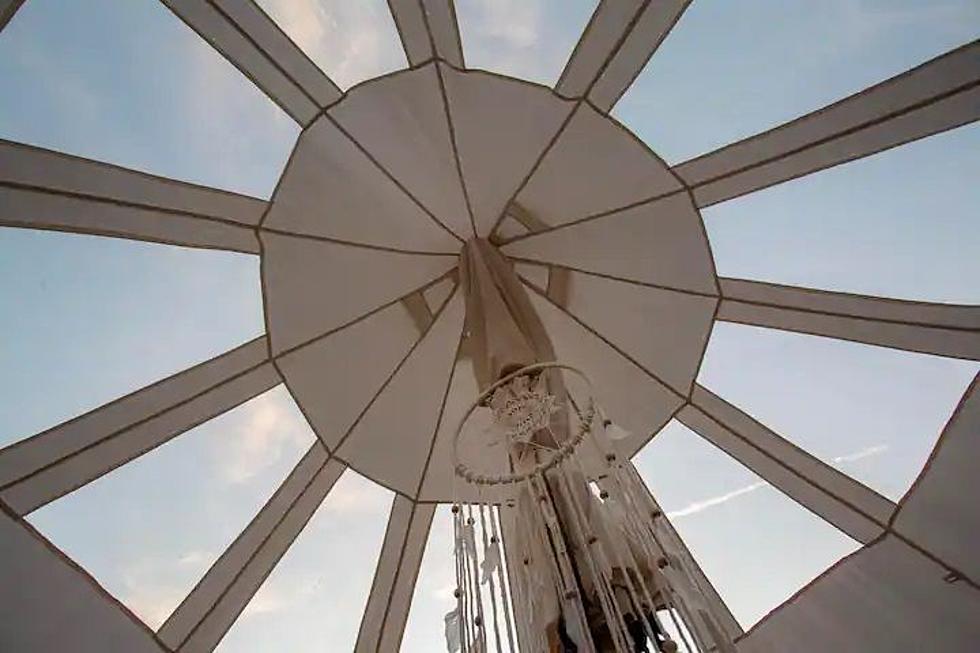 Not A Fan Of Camping? Try Glamping
Shaun and Amanda via Airbnb
The countdown clock has begun. That is the countdown clock to the opening day of the camping season for me. That date is May 1st, and I've been anxiously awaiting that day since November 1st, 2022.
It's been my getaway for weekends and vacations for over 20 years, and I love it. But is it camping in its real sense? I guess a true camping experience includes a tent, some basic supplies and that's it. Roughing it, I suppose would be the best way to describe camping.
But my version of camping included a fully loaded travel trailer with everything your home has. I used to tent camp, but that was in my younger years. But for those of you who want to experience camping but don't want to do the basic tent thing or go the other way with an RV, travel trailer, or other types of mobile camping, there is the option of Glamping.
According to Glamping.com:
...is where stunning nature meets modern luxury. It's a way to experience the untamed and completely unique parts of the world—without having to sacrifice creature comforts.
A Glamping site is in many cases a nice tent with amenities that could include a comfortable bed, maybe heat and or air conditioning, a concrete or wood floor, sometimes a deck, comfortable chairs, etc., and beautiful surroundings as well.
Upstate New York and the Southern Tier as well, have several options through Airbnb for Gamping experiences. I took a look at what was out there and ran across this really interesting Glamping site.
Take a look at the pictures, and maybe you'll get the urge to try Glamping as well this summer.
Glamping In The Southern Tier of New York
Glamping In The Southern Tier of New York
Binghamton House With Indoor Pool
Binghamton Home With Indoor Pool