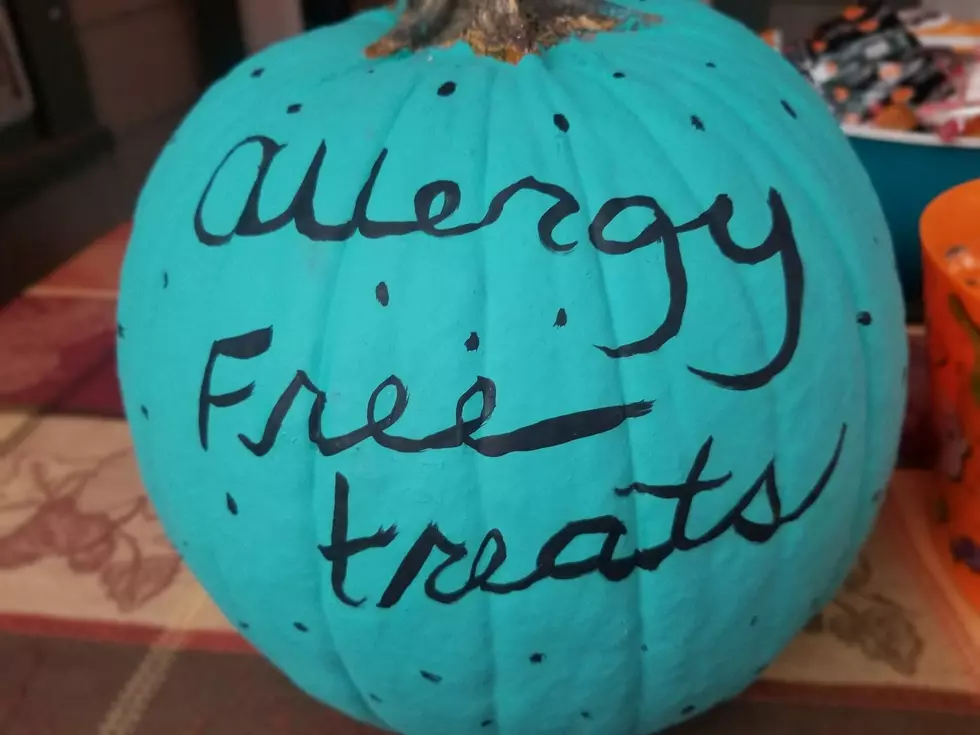 Teal Pumpkins Make Halloween Safer for Kids With Allergies
Traci Taylor
Halloween is supposed to be a spooky night for kids. A fun type of spooky, not the terrifying kind that leads to your little one ending up in the hospital. However, for kids with life-threatening food allergies, Halloween can be terrifying and incredibly sad.
Any parent of a kid who has food allergies will tell you that finding treats on Halloween night that won't trigger an allergic reaction can be tricky. According to Food Allergy Research and Education (also known as FARE), food allergies affect 1 in every 13 kids. That's a huge number of kids who might not get to enjoy the fun of Halloween like other kids.
I went through most of my life completely oblivious to those who suffer from food allergies and then I met my husband who is allergic to dairy. It's not that kids with allergies are trying to get out of eating various foods or candies- it's that they're just trying to stay alive.
Because of the growing number of kids who have life-threatening food allergies, FARE has been trying to promote the 'Teal Pumpkin Project' the past few years with the hope of providing a safe and fun night for all kids, regardless of allergies.
The 'Teal Pumpkin Project' encourages people to paint a pumpkin teal, the color of food allergy awareness, to indicate that their home is safe for trick-or-treaters with food allergies and that they're offering non-food treats such as small toys.
If you'd like to do things a little differently this Halloween and participate in the 'Teal Pumpkin Project,' FARE's website has a bunch of awesome resources and free posters that you can download as well as ideas of things that you can hand out to trick-or-treaters.