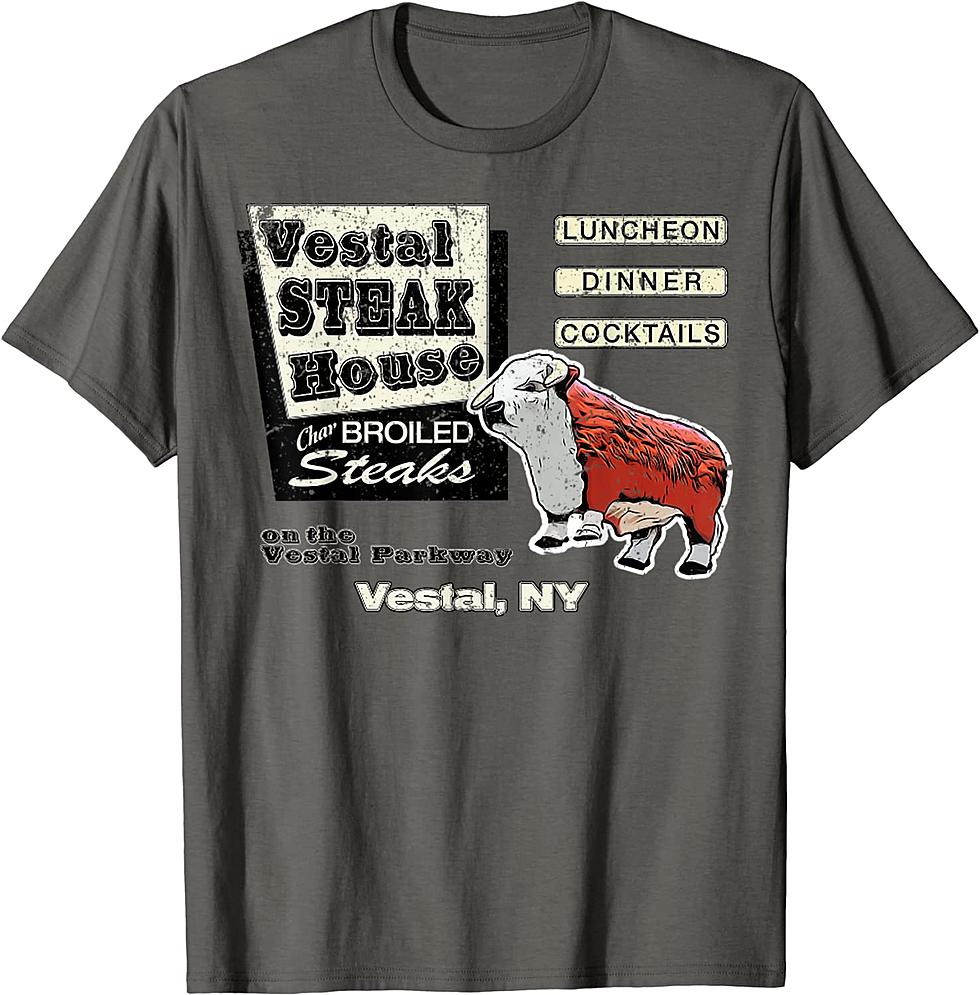 Taking A Step Back In Time: Remembering The Vestal Steakhouse
Vintage Distressed Vestal Steak House, Vestal, NY via Amazon Fashion
In the past, I've asked about your favorite restaurant that is no longer in the Southern Tier, and of course, the list I received was massive. The Southern Tier has many great memories of restaurants long gone.
I published an article with some of the responses (and there were many) that you can view here. I remember many of these former Southern Tier restaurants. How about you?
One of my favorite restaurants that are no longer around, is the Vestal Steakhouse on the Vestal Parkway. Remember the bull on the roof of the overhang? That bull is now at the Discovery Center of the Southern Tier that went through a makeover in 2021 and was named 'Blossom.'
The Vestal Steakhouse Restaurant was one of my favorite places to dine at. Do you remember the large plate of delicious pieces of bread that your server would bring around before the entrée arrived? I looked forward to that every time. Their bread selections were delicious.
I remember the char-broiled steaks at the Vestal Steakhouse that just melted in your mouth. Plus the twice-baked potatoes were one of my favorites as well. Also, the French Onion soup was so amazing. I never went away hungry from the Vestal Steakhouse, that's for sure, and I do miss it. A hotel is now in that location on the Vestal Parkway.
And here's something I discovered on the Amazon website. A Vestal Steakhouse t-shirt. Yes, you can purchase a Vestal Steakhouse t-shirt from the Amazon Fashion section. It comes in 10 color selections and various sizes and even features the Vestal Steakhouse Bull on the front.
So while we can no longer enjoy the food and the great atmosphere of the Vestal Steakhouse Restaurant, we can keep the memory alive at least with a t-shirt.