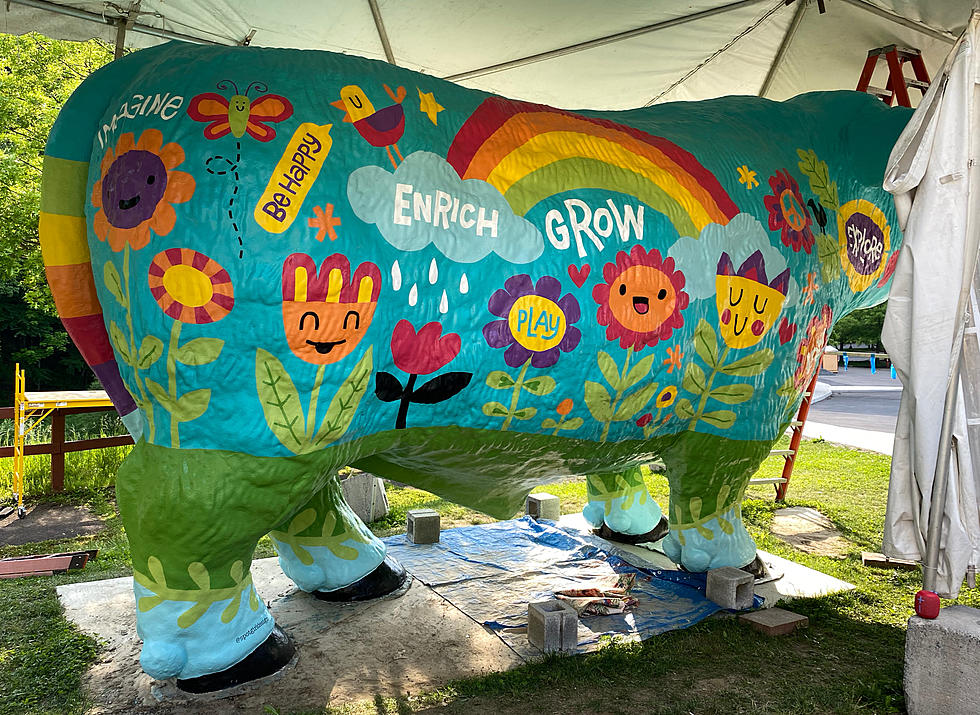 The Discovery Center's 'Blossom' Makeover is Complete
photo courtesy of Discovery Center of the Southern Tier
Back in April, the Discovery Center of the Southern Tier began a search for artists to give the famous 'Blossom', a makeover. And many artists responded with the opportunity to be the one to create an exciting makeover, thanks to a grant provided by the United Cultural Fund, which would make possible, a 1000 dollar paid opportunity.
The chosen artist would even have the paint provided to them. A great opportunity for a local  artist for sure. Entry deadline was in late April, and dozens of artists applied with their version of what Blossom's makeover might look like.
The Discovery Center of the Southern Tier then put all the entries on display in their lobby for public voting for their favorites, followed by online voting. Then a panel of judges made the final decision from the top 11 entries voted on.
The Discovery Center panel of judges chose winner in mid May, after what I can only imagine was a tough decision to make. All the finalist artists had great designs worthy of a 'Blossom' makeover. Congratulations go to Ann Marie Pellegrino for the winning entry.
Ann's 'Blossom' transformation began in late May, and now is complete. Check out the results below from the Discovery Center of the Southern Tier Facebook page.
Ann did a great job brining 'Blossom' to a new look and an uplifting message to all that visit the Discovery Center of the Southern Tier. 
via Discovery Center of the Southern Tier, Discover Center Facebook page
LOOK: 30 fascinating facts about sleep in the animal kingdom