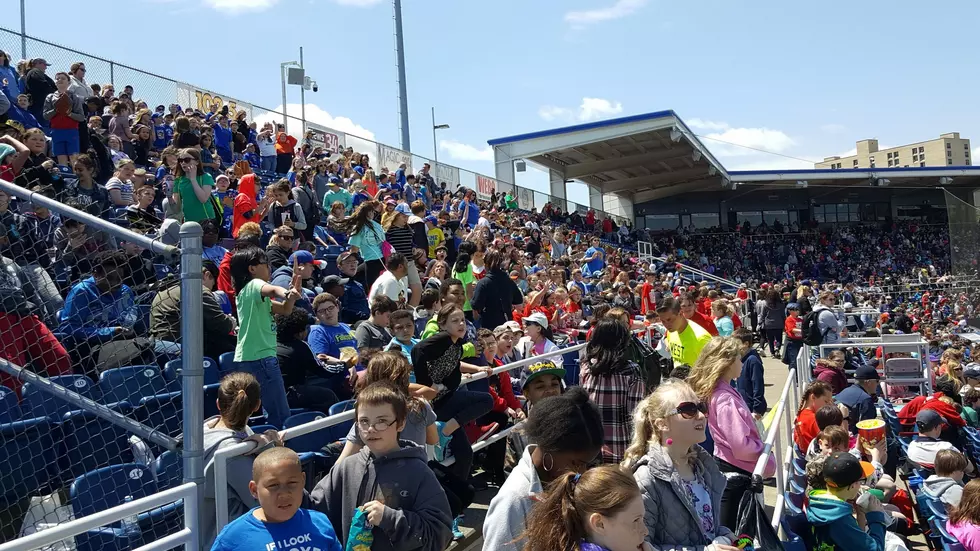 Rumble Ponies and Minor League Baseball Still Waiting
WNBF News/Roger Neel Photo
Stories that are circulating on speculation that Major League Baseball (MLB) is ready to move forward on its threat to cut 42 minor league affiliates heading into the 2021 season are not accurate.  That response comes from Minor League Baseball (MiLB) in a press release that was sent out this (Tuesday) afternoon.
Enter your number to get our free mobile app
"Recent articles on the negotiations between MiLB and MLB are largely inaccurate.  There have been no agreements on contraction or any other issues.  MiLB looks forward to continuing the good faith negotiations with MLB tomorrow as we work toward an agreement that best ensures the future of professional baseball throughout the United States and Canada."
The response from MiLB comes on the heels of several stories in recent weeks including an Associated Press story on Tuesday stating that "the minor leagues are prepared to agree to Major League Baseball's proposal to cut guaranteed affiliations from 160 to 120."  The article says "the minors have fought the plan but the new coronavirus pandemic has changed the dynamic and sapped minor league teams of revenue and willingness to fight."
In the thick of all this are the Binghamton Rumble Ponies.  Binghamton is one of the minor league affiliated teams that was included in a late-winter proposal to  cut 42 minor league affiliations heading into 2021. The Rumble Ponies are the Eastern League affiliates of the New York Mets.
More negotiations between MiLB and MLB are expected to continue this week.  With MLB teams in discussions about getting their season underway in May minor league affiliates are left waiting to see what the next step is in negotiations between the two sides.  The developmental agreement between MiLB and MLB is set to expire on September 15 of this year. Until Major League Baseball establishes a plan for this season teams like Binghamton are left waiting and hoping that they can get their season underway as well.