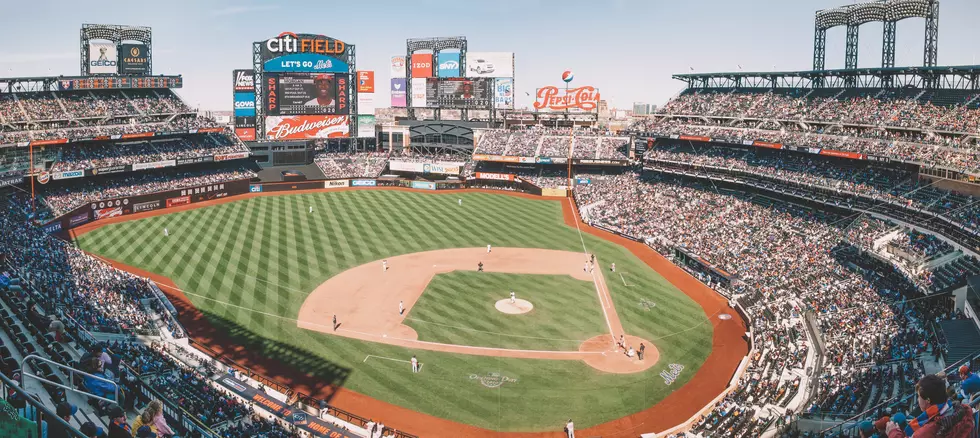 Going to a New York Mets Game? Brace Yourself for Savage Beer Prices
Tomas Eidsvold via Unsplash
Before my son was a year old, he'd already been to half a dozen Major League Baseball games and I'm glad that we have those memories because, at this rate, I don't know when we'll be able to afford to go to another game.
Between the ridiculously fluctuating but constantly high gas prices to the increase in toll rates to the jump in price for baseball tickets, even in the nose bleed section, being able to afford activities we did pre-pandemic is becoming more and more impossible.
Summertime is meant for making memories- especially memories inside a ballpark but weekend trips to see our favorite Major League teams are starting to become unattainable.
The Fan Cost Index for a Major League Baseball game has skyrocketed by $9.75 for a family of four to attend a game in 2021 to $253.64 and the price increase has been driven up by something surprising to many - beer prices.
That's right - beer prices have increased obnoxiously. The price of a small beer at a Major League game has jumped by 9.1 percent which is the largest year-over-year increase in 20 years according to VinePar.
What's confusing is how much the price for a beer differs from stadium to stadium, For instance, if you were to head out to Coors Field in Colorado to see the Colorado Rockies, you would be charged three bucks for a small beer. On the other hand, if you're planning a trip to see the New York Mets at Citi Field, a small beer will set you back an astounding $11.75. Do the math and you'll realize that the difference in price between a small beer at a Rockies game and a Mets game is almost 300 percent.
By the way, the Mets have the most expensive beer prices in the League. Granted, the smallest beer for sale at the Mets is a 20-ounce, so the price really is relative. The smallest beer sold at a Yankees game is a 12-ounce and that costs $12.00 so a 20-ounce at the Mets and a 20-ounce at the Yankees really don't have much of a price difference - they're both very expensive.
Ten New York Yankees' Players You Didn't Know Were Arrested
Every team has players, current and former, who have law trouble. The New York Yankees are no exception, and here are ten players you may not know were arrested.
The Best Odds for a New York Player to Win a Major MLB Award
The New York Yankees and Mets are loaded with talent, and have the chance to take home more than one trophy this year. Here are the best odds for that to happen.
Babe Ruth Played in Albany Against the Senators
The Sultan of Swat. The Great Bambino. The Babe. George Herman "Babe" Ruth is one of the best baseball players of all-time, and he played a bit of baseball right here in Albany in the late 1920's.