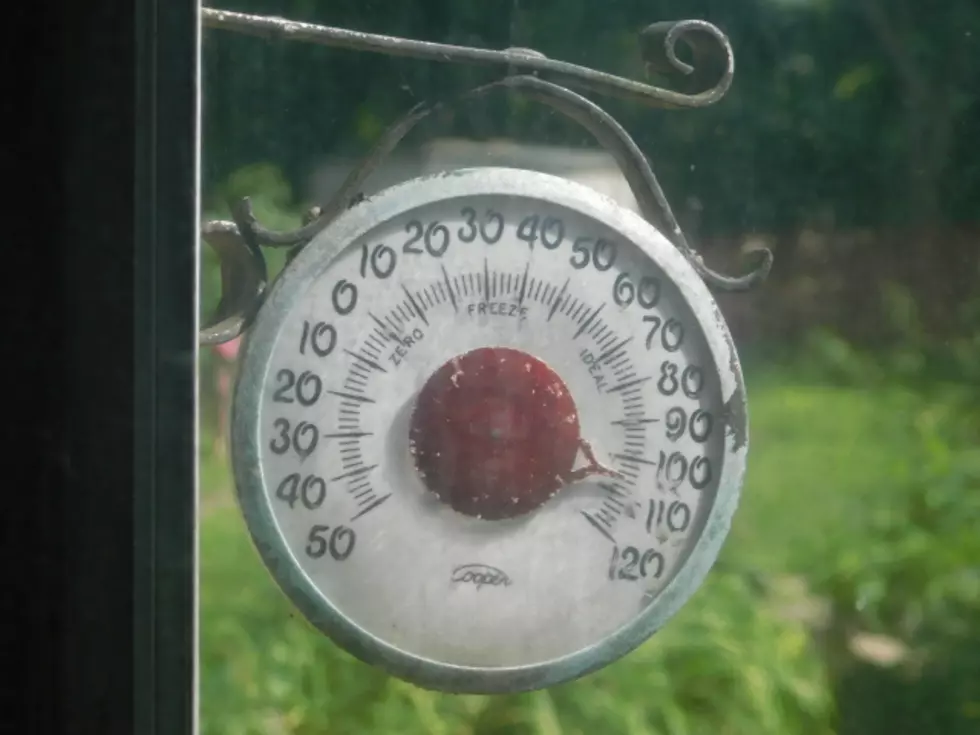 Record Hot Possible for the Twin Tiers This Weekend
Kathy Whyte/ WNBF News
What could be record-setting heat is expected in the Twin Tiers for the weekend.
The National Weather Service office in Binghamton warns Saturday, May 21 could see temperatures in the 90s with the Heat Index values reaching 95 to 100 degrees.
Heat exhaustion and stroke are a real danger and could ultimately be fatal.  People should limit their time outdoors and out of air condition and drink plenty of fluids.  Make sure pets have shade or access to air conditioning and water and never leave pets or humans in a vehicle, even with the window rolled down.
High temperatures on Friday, May 20 were being projected for the 80s. Forecasters say there would be a possibility of thunderstorms in the afternoon with some storms possibly strong, packing damaging wind and hail for both Friday and Saturday. Thunderstorms were also expected on Sunday with temperatures topping out in the 80s before a big change on Monday, May 23.
The heat is expected to break for the beginning part of the week with the forecast high in the low to mid 60s, a twenty degree drop from the expected high on Sunday, and 25 to 30 degrees cooler than the record heat on Saturday.
Highest Temperatures on Record
TIPS: Here's how you can prepare for power outages