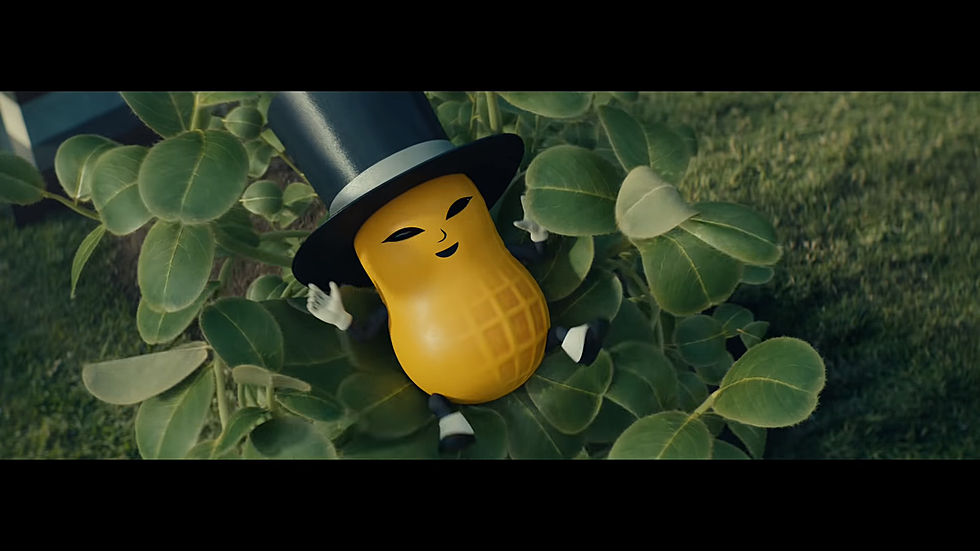 People in P.A. Celebrating the Birth of Baby MR. Peanut
Photo Credit: The Estate of Mr. Peanut via YouTube
A few weeks ago, the Kraft Heinz Company which owns Planters Peanuts, announced that they would be killing off their company mascot of over a hundred years, Mr. Peanut.
They ran commercials that featured Mr. Peanut and actors Wesley Snipes and Matt Walsh. Mr. Peanut is driving the peanut mobile as an armadillo runs out in front of the vehicle. He swerves to avoid hitting the armadillo, and the Nutmobile goes off a cliff.
Enter your number to get our free mobile app
The three "men" find hanging onto a branch for dear life as the branch starts to give away due to the weight. The two actors begin to argue over who should let go. At that point, Mr. Peanut decides to sacrifice himself so the two actors will live. Mr. Peanut lets go of his grip, hits the ground, and then explodes. See the commercial below.
That commercial was followed up with a new commercial that debuted in the Super Bowl, in which Snipes and Walsh are seen at Mr. Peanut's grave site as a eulogy is being read. Along with the two actors and other people, are a couple other famous mascots including the Kool-Aid Man.
As Kool-Aid man begins to cry, one of his tears hits the grave site and a plant starts growing out of the dirt. Then, on the plant, baby Mr. Peanut appears. See that commercial below.
People in Wilkes-Barre Pennsylvania, just an hour and 20 minutes south of Binghamton, are thrilled with the news that there is a new mascot for Planters. According to WNEP, Wilkes-Barre was the birthplace of Planter's Peanuts in 1906.
The people there were planning on holding a vigil in Wilkes-Barre to morn his death. But, according to the report, after the Super Bowl, people took to the streets outside the Luzerne County Visitors Bureau in Public Square in to celebrate the rebirth of Mr. Peanut.
According to WNEP, the mayor of Wilkes-Barre is working with Kraft Heinz to open up a Mr. Peanut gallery in the city.
Here's the commercial where Mr. Peanut dies

Here's the commercial of the Birth of Baby Nut

Here's the Mr. Peanut's Memoriam Video Tribute