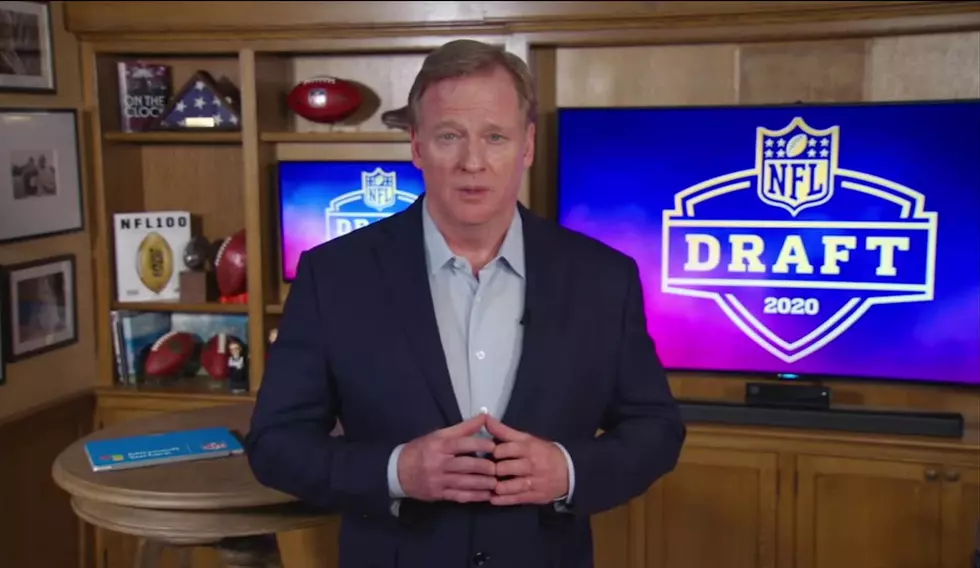 NFL Draft Left Me Wanting More
NFL via Getty Images
The NFL draft just finished, but I want more. Not more of the drafts, just more football.
According to ESPN, the virtual draft reached a record number of viewers over the three-day span. Years ago, I used to watch as much of the NFL draft as I could. But now with social media being a part of our everyday lives, I'm just as happy to wait until I got a tweet from the Eagles after they've made their latest selection.
Enter your number to get our free mobile app
I did tune in Thursday night to see how the whole virtual draft would play out, but I still lost interest after the first few pics.
After seeing the players that the Philadelphia Eagles picked, I am really looking forward to the new season. There's no way of knowing how any player drafted this year will fare in the upcoming NFL season, but the Eagles addressed their biggest problem from last season by drafting three receivers this year. Those three, along with the other draft picks, and the signings of undrafted players,  has me even more excited for the upcoming NFL season.
I don't care if they play in empty stadiums, as long as I can watch the games on TV I'll be happy.
I can't wait for September. Hopefully the Coronavirus will be a thing of the past and we will all be back to a normal, or near normal life. But if the NFL starts, and the stay-at-home orders are still in effect, that won't bother me too much. At least on Thursdays, Sundays, and Mondays.
Best Uniforms In Each NFL Team's History