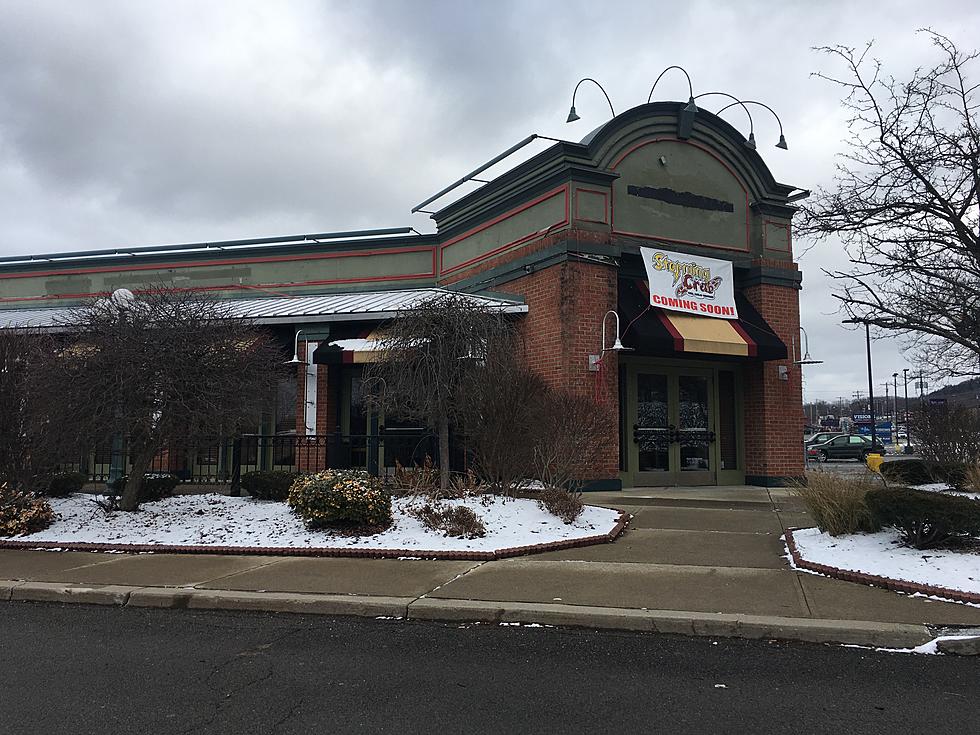 New Crab Shack Appears to be Moving Into Former Vestal Uno Pizzeria & Grill
David Hermanovitch Photo
Want a taste of Louisiana right here in the Southern Tier?
If you take a drive to Townsquare Mall in Vestal, and take a look at the building that used to be home to Uno Pizzeria & Grill (right next to Taco Bell), you will see banners on the building that read "Storming Crab -- Boil Cajun Seafood, Coming Soon!"
So it's looking like at least some time in the not-too-distant future we'll be getting a crab shack in the area!
Storming Crab has two other locations in New York State, one in Syracuse and one in Buffalo. According to their website, they have other locations in Tennessee, Indiana, and Kentucky.
Enter your number to get our free mobile app
Their menu features shrimp, crawfish, crab, clams, and more. There is no word yet on when the restaurant will open, but there is a sign up over the door saying it's coming soon.
The former Uno Pizzeria & Grill, which opened in April of 1993, was located at 2503 Vestal Parkway East in Vestals, right between T.G.I. Fridays and Taco Bell.
Uno closed unexpectedly in April of 2018.
Storming Crab