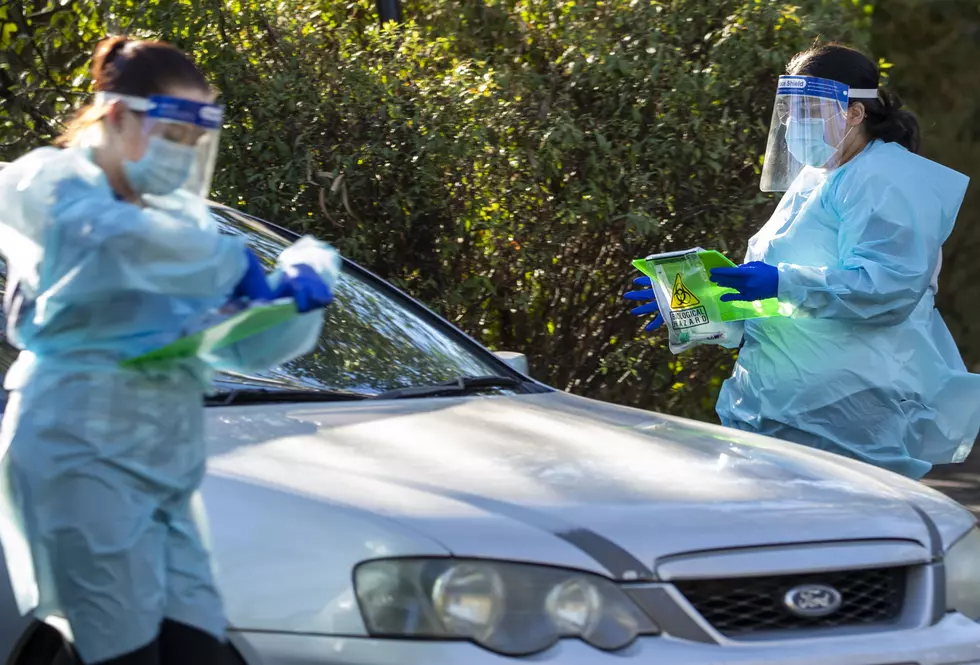 More COVID Deaths Reported Over the Weekend in So. Tier
Photo: Glenn Hunt/Getty Images
Both Broome and Tioga County are reporting additional deaths attributed to COVID-19 since their November 5 update.
Broome reported one more death in the November 6 update for a total of 105 while Tioga County reported an additional death on November 6 and November 7, bringing the death toll to 41.
Broome County has 40 additional cases since the Thursday report for a total of 3,780.
Enter your number to get our free mobile app
Cortland County's tally of new cases continues a fast track up.  The county reported 99 new cases between Thursday and the November 8 report of 955 cases total and one death.
Chenango County reported 11 new cases in the November 6 report for a total of 443 and nine deaths.
Delaware County November 8 reported 131 total cases, an addition of six, and a total of nine deaths.
New York State November 8 reported 3,428 new cases for a total of 533,784.  There were 18 more deaths, bringing the state's total fatalities to 13,947.
MASK UP: Winners of the Mental Health Association of the Southern Tier Mask Contest