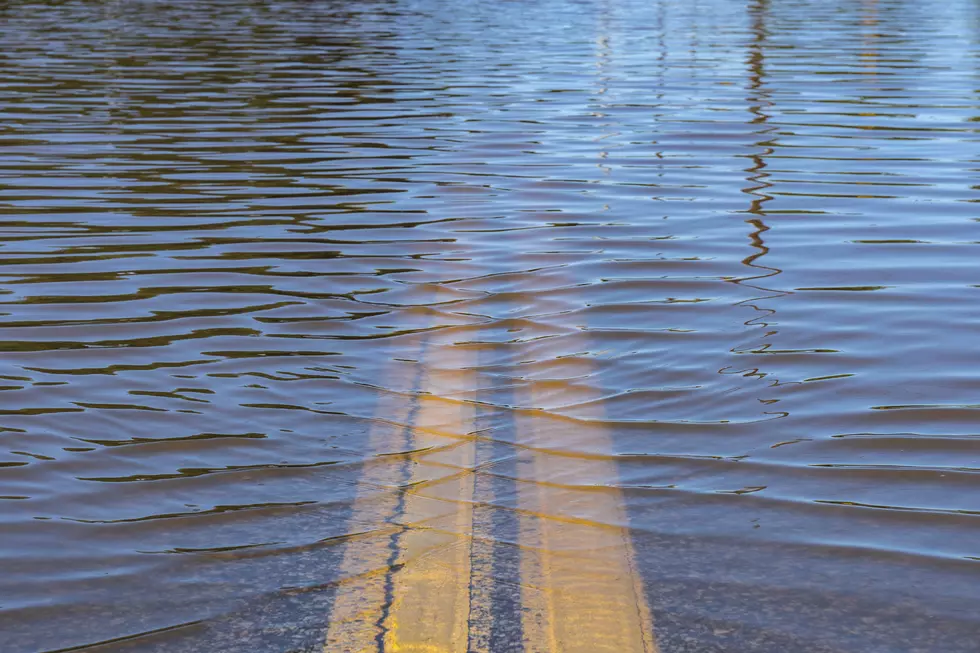 Minor to Moderate Flooding Possible in Twin Tiers
KSwinicki
Steady rain from April 7-8 is causing some flooding concerns in the region.
Parts of Delaware County were experiencing some flooding overnight with flood warnings for the Delaware River due to expire early on April 8 but a portion of Route 8 in Deposit was washed out overnight.  One lane reopened before 4 a.m. April 8.
Motorists are reminded never drive around barricades or through water across roadways.
The Susquehanna River at Conklin, affecting Broome and Susquehanna Counties is under a flood warning until 2 a.m. on Monday, April 11 with minor flooding forecast.
The National Weather service reported early on April 8 that in the Town of Conklin, Alta, River and Lawrence Roads were closed due to minor flooding but no homes were impacted.  Valley Park starts to take on water at 12 feet. At 14 feet, water begins to affect properties closest to the river from Corbettsville to Five Mile Point and starts to back up into Schnurbusch Park.
The Susquehanna was expected to be at 12-point-six before noon April 8 and fall back to just above flood stage in the evening.  With additional rain expected, the river was projected to rise again to 13.6 feet by Saturday evening before falling below flood stage on Sunday afternoon.
Residents living near flood-prone areas should stay aware of the water situation and be prepared to take action should flooding occur.
35 Awesome Southern Tier & Northern PA Town Welcome Signs
The Oddest Sounding Road Names in the Southern Tier