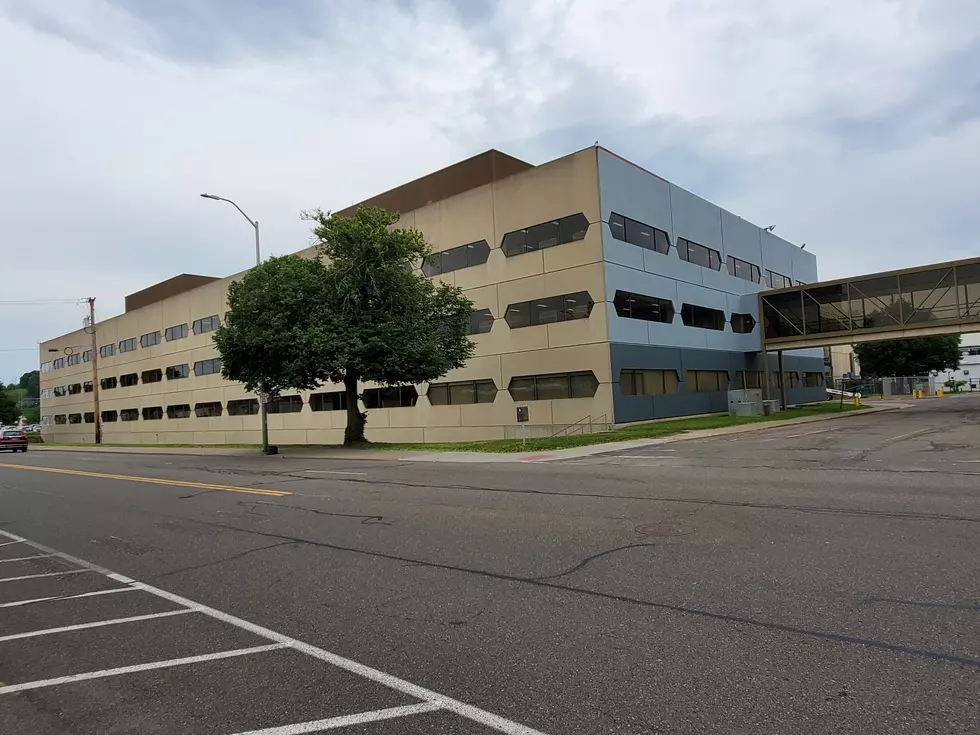 Makeover For BAE Systems, Huron Campus Buildings in Endicott
Photo: Bob Joseph/WNBF News
The new owners of the old IBM manufacturing complex in Endicott are working to spruce up the sprawling property on the North Side of the village.
The 130-acre Huron Campus was acquired by Phoenix Investors of Milwaukee last fall.
Chris Pelto, who continues to oversee operations at the Endicott site, said crews have started repainting some of the buildings.
Workers recently painted the exterior of a former material storage facility that will be used for the Imperium3 New York lithium-ion battery factory.
Equipment is being installed and other improvements are being made inside the massive building to prepare for the start of battery production.
Crews this week have started added a bit of color to one of the most prominent buildings on the Huron Campus. That structure on North Street near Washington Avenue is used by BAE Systems workers.
The bare concrete that has given the building an austere appearance since it was constructed by IBM now will feature shades of light and dark grey with some limited red striping. The color scheme was approved by BAE Systems executives to work well with the company's red-and-white logo.
Some painting also has been done on structures behind The McKinley event center.
The new owners also have started affixing building numbers across the site. IBM had assigned numbers to the dozens of structures at the complex over the decades but those numbers tended to be known only by people who worked there.
Pelto last October said he expected the new owners would rebrand the site. But this week he said a new name had yet to be chosen for the property, so it will continue to be known as the Huron Campus for now.
Enter your number to get our free mobile app
Contact WNBF News reporter Bob Joseph: bob@wnbf.com. For breaking news and updates on developing stories, follow @BinghamtonNow on Twitter.
KEEP LOOKING: See what 50 company logos looked like then and now
CHECK IT OUT: See the 100 most popular brands in America
50 Famous Brands That No Longer Exist
LOOK: States With the Most New Small Businesses Per Capita