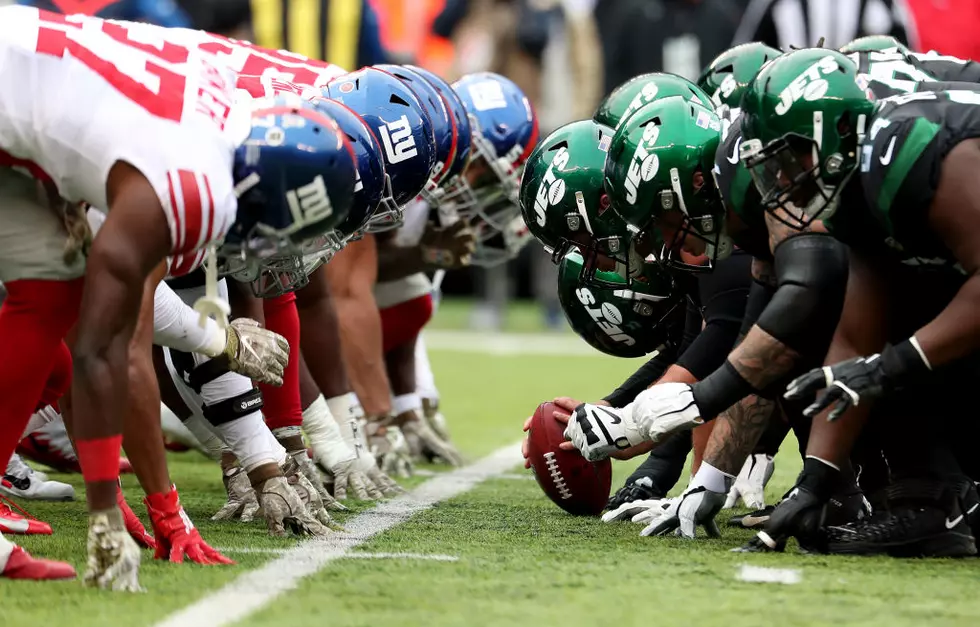 Who Will Jets And Giants Take In The NFL Draft?
Getty Images
The Jacksonville Jaguars will have the first pick in the 2021 NFL draft, and they will most likely select Clemson Quarterback Trevor Lawrence.
Enter your number to get our free mobile app
New York Jets will follow with the number 2 pick and the number 23 pick in the first round. Will they give up on Sam Darold and draft a QB?
The Jets have a great selection of players to choose from that could help them in various positions.
They could take Ohio State Quarterback Justin Fields, or if they want to continue with Darold in 2021, there is wide receiver Heisman trophy winner Devonta Smith, or beef up their defense with Penn State Linebacker Micah Parsons or Michigan's Kwity Paye.
The Jets can use help on both sides, so if they decided to give Darnold another season with some improvements, it might work out, that will be up to new head coach Robert Saleh
The Jets have had one winning season in the past 10 years (2015 they were 10-6)
The New York Giants have improved their defense, but the offense can't sustain drives long enough to rest them.
They will have the number eleven pick in the first round, and finding players that can surround Daniel Jones on the offense is probably will they will go.
Experts have suggested possible tight end Kyle Pitts from Florida, but the big question who will be available when the Giants are on the clock.
I could see the Giants picking up another good receiver, maybe an all-purpose back that can get out into the flat and gain yards.
Wide Receivers, Randall Moore from Perdue, and Jaylen Waddle from Alabama, or if they traded up and if he as still available DeVonta Smith (highly unlikely he'll be there)
All eyes will be on head coach Joe judge ands his staff this year, to get the Giants a winning record, something they haven't had since 2016. (and three losing seasons before that)
[NFL.com]
Four Simple Ways to Feel More Grateful