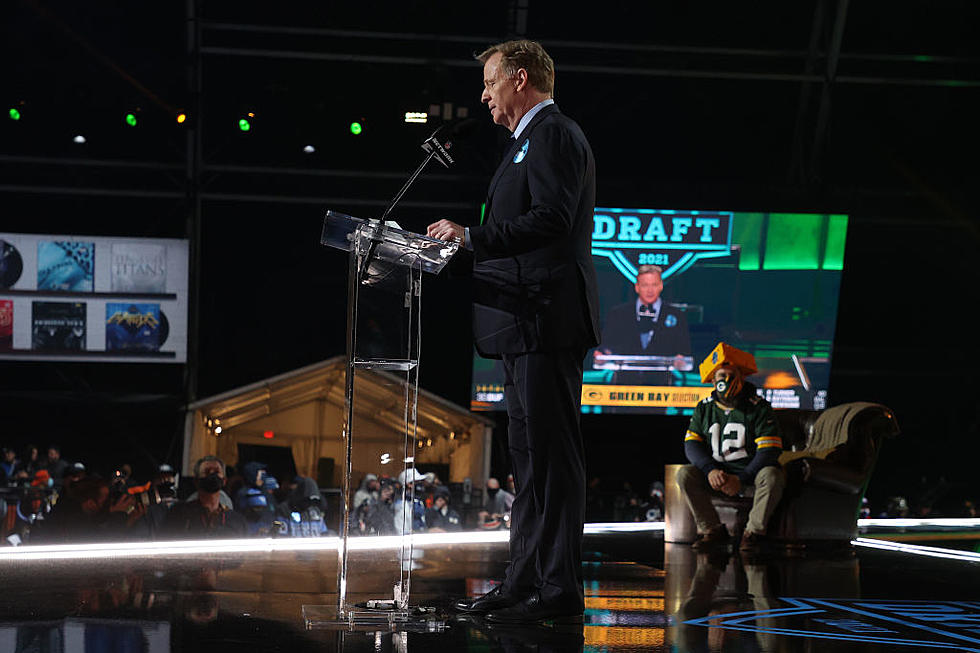 Take Look At The New Bills, Jets, Giants Draft Picks
Getty Images
The first few picks in the 2021 NFL were no surprise as the Jacksonville Jaguars took Clemson Quarterback Trevor Lawrence.
New York Jets followed suit selecting BYU Quarterback Zach Wilson, the Jets also went for some QB protection help for their new QB, and picked up USC offensive tackle Alijah Vera-Tucker as the 14th pick off a trade up with Minnesota.
The Jets have not been in the playoffs since 2010 when they lost to the Steelers in the AFC Championship game, they haven't been to the Superbowl in over 50 years.
The Jets drafted Sam Darold in 2018, but had let him go after this past season.
The New York Giants were looking for some help for Quarterback Daniel Jones and they may have accomplished that with a trade down to the 20th pick to select Florida Wide Receiver Kadarius Tony, the Giants had let Golden Tate go at the end of this past season, and have had issues with their passing game.
The Giants along with the rest of the NFC East had a horrible season finishing 6-10, with all four teams below 500, and Washington making the Playoffs at 7-9. They haven't made the playoffs since 2016 and only twice in the past eleven seasons.
They will get two additional picks from Chicago in the 2022 draft as part of the trade down this year.
The Buffalo Bills went for defensive help with the 30th pick in the first round they selected Florida Defensive End Gregory Rousseau, although he sat out last season due to COVID he won honors as ACC Defensive Rookie of the year in 2019. Rousseau should help Buffalo's pass defensive. The Bills went to the AFC Championship game this past season and lost to the Kansas City Chiefs. Bills star Quarterback Josh Allen is poised to lead his team back to the playoffs in the upcoming season.
[via NFL.com]
Five Virtually Unknown Facts About Cinco de Mayo