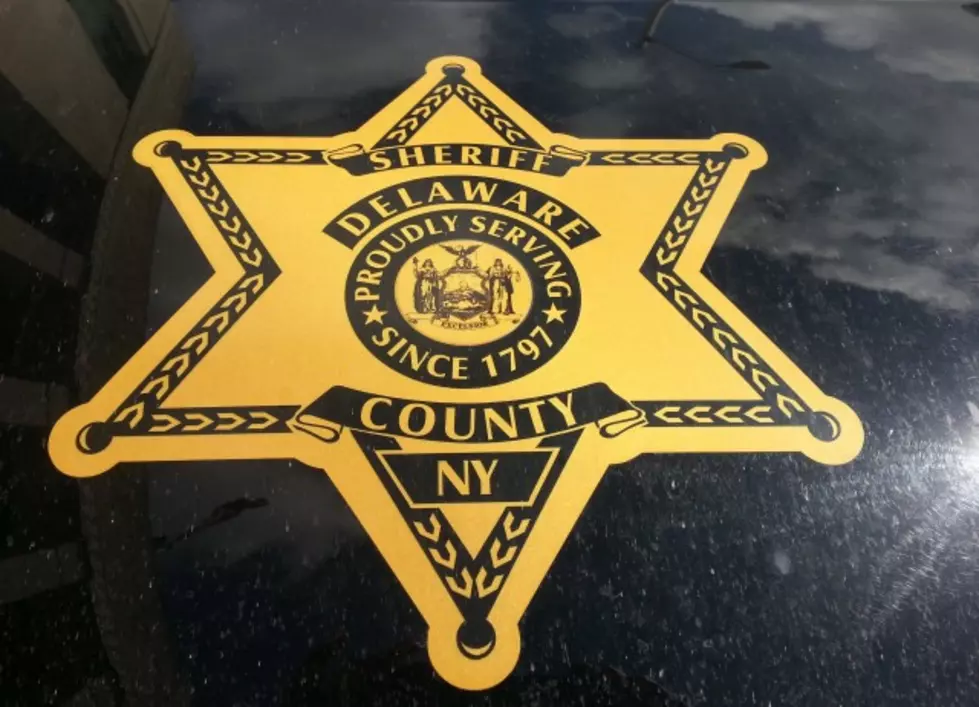 Injured Driver Charged after Crash in Delaware County
Photo: Bob Joseph/WNBF News (file)
In what some may say is a case of adding insult to injury, a Brooklyn man, hurt after crashing a vehicle in Delaware County, is also facing charges.
Sheriff's officials say 25-year-old Matthew Fenelon had to be extracted from the vehicle that crashed July 5 in the Town of Franklin.
According to a news release issued by the Delaware County Sheriff's office, Fenelon was airlifted to a local hospital by LifeNet.
Investigator say they found through the eJustice system that the vehicle Fenelon had been driving had a suspended registration.
In addition, a records check revealed Fenelon had been operating the vehicle while his driving privileges had been suspended by the State of New York.
The Delaware Sheriff's office was assisted at the scene of the crash by the Franklin Fire Department and Emergency Medical Services as well as the LifeNet unit.
Authorities say after the initial investigation at the scene on July 5, they were able to make contact with Fenelon three days later, on July 8th after he had been released from the hospital.
Officials say Fenelon was subsequently arrested for Aggravated Unlicensed Operation of a Motor Vehicle in the third degree and Operating a Motor Vehicle with a Suspended Registration.
In addition to those charges, Deputies say they wrote some tickets for the Brooklyn man as well.  Fenelon was ticketed for speed not reasonable and prudent, moving from a lane unsafely and operating a motor vehicle without insurance.
While Fenelon had a bad few days in Delaware County, it did not include time behind bars. Authorities say Fenelon was released on appearance tickets and ordered to appear n Town of Franklin Court at a later date to answer the charges.
Binghamton's Best Diners
One of Binghamton's appreciable qualities is it's wholesome small town atmosphere, and there is nothing that makes us feel more at home then quality small town diner food.
Don't know which diner to choose? No worries!
We've compiled the Binghamton area's best diners ranked according to Yelp!...
Explore Battleship Cove - Home to the Largest Collection of World War II Naval Vessels