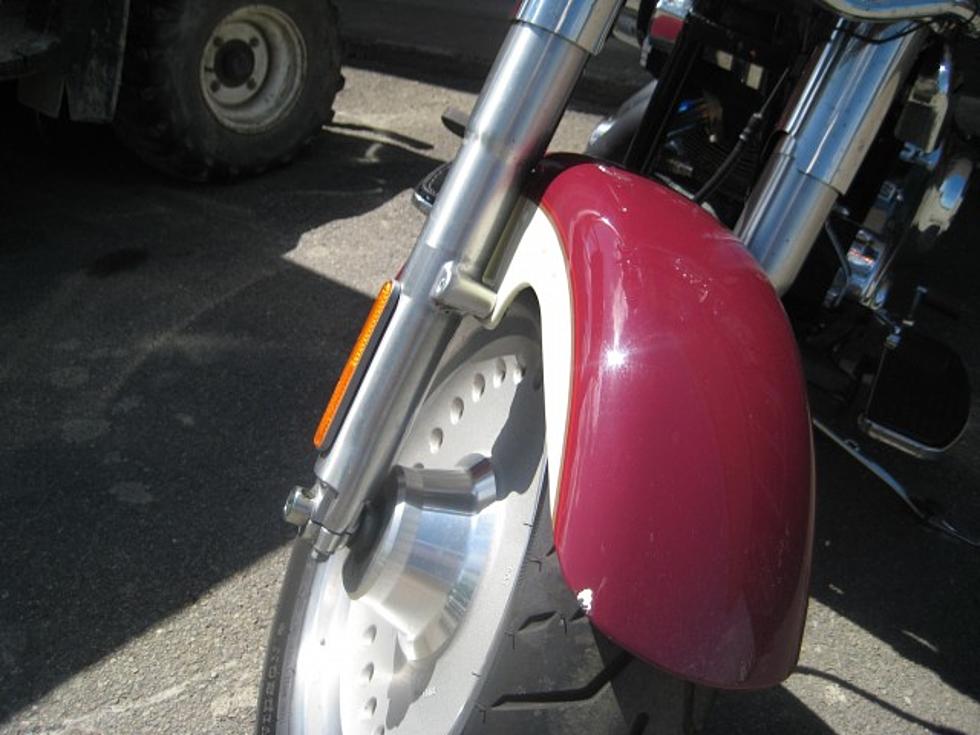 Cortland Motorcyclist Charged After Crashing on Interstate 81
Kathy Whyte/ WNBF News
A Cortland man is to appear in Cortland City Court later this month to answer to a long list of charges coming out of a motorcycle crash on Interstate 81.
Cortland County Sheriff's officials say 46-year-old Anthony Minielli is accused of being drunk while driving a motorcycle without a license when he crashed on Sunday, June 5 on I81 in the City of Cortland shortly after 2:30 in the afternoon.
Deputies were called to the highway at around 2:41 p.m. and found a single motorcycle had crashed.
Minielli was transported to University Upstate Medical Center in Syracuse for treatment of non-life-threatening injuries.
Minielli is charged with misdemeanor counts of Driving While Intoxicated and Aggravated Unlicensed Operation.  He is also cited for ten traffic infractions.
Tickets have been issued for Consumption/ Alcohol in a Motor Vehicle, Improper Plates, Uninspected Motor Vehicle, Speed Not Reasonable and Prudent, Operating Out of Class, Unsafe Tires, No or no Distinct license plate, Driving Across Hazard Markings, Having an Unregistered Motor Vehicle and Operating Without Insurance.
Minielli was ordered to appear in City of Cortland Court on June 27th for arraignment.
The news release from the Cortland County Sheriff's office did not specify the nature of Minielli's injuries or whether he was admitted to the hospital.  There apparently were no other vehicles involved in the June 5th crash and Minielli was reportedly alone on the bike at the time of the crash.  The authorities have not said if the Cortland County man was wearing a helmet at the time of the crash.
Small Towns In the Southern Tier and Central NY
See the Must-Drive Roads in Every State
A Lookback at Binghamton Sports
Binghamton is a city filled with culture and community. What is one piece of culture that brings the community together? Sports; and Binghamton has a long line of historic teams.