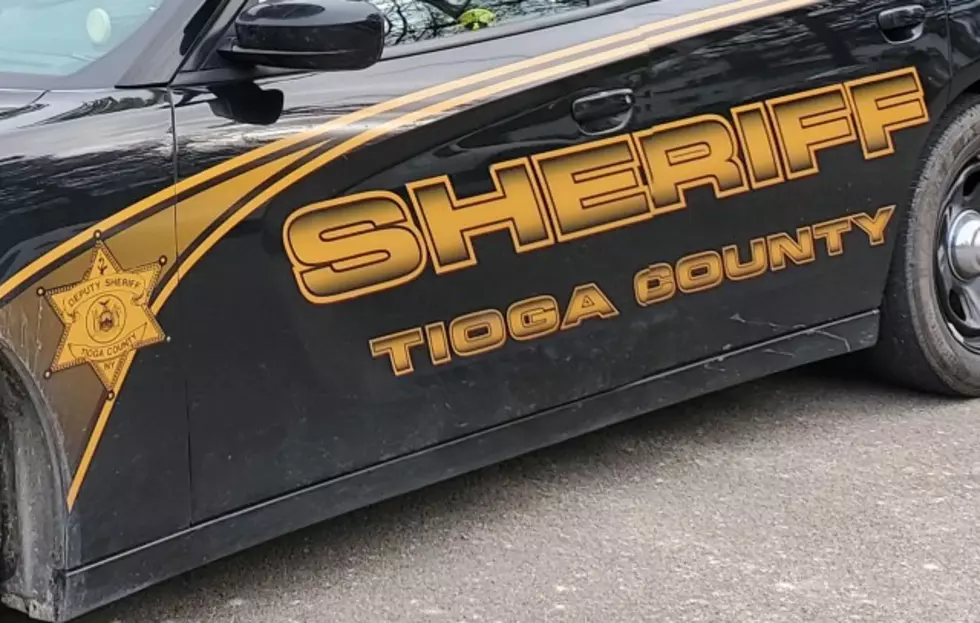 Fatal Motorcycle Crash on Route 79 Near Lisle
Photo: Bob Joseph/WNBF News (file)
The Tioga County Sheriff's Office is investigating a fatal crash involving a motorcycle and a passenger vehicle that shut down a portion of Route 79 near the Broome/Tioga County line for several hours on Saturday, May 21.
12:00 p.m. UPDATE:
Tioga County Sheriff's officials say Deputies were called to the scene of a reported motorcycle/car crash on Route 79 in the Town of Richford at 4:25 p.m. Saturday, May 21 and upon arrival found the motorcyclist had been thrown from the bike and lifesaving measures were initiated by witnesses at the scene.
In spite of those efforts, 50-year-old Maria T. Hrehor of Binghamton was pronounced dead at the scene by the Tioga County Coroner's Office.
 The details of the crash are currently under investigation.
Initial reports indicated Broome County ambulance and fire crews were called to the area near the Broome/Tioga Sports complex at Route 79 and Glezen Road.
Tioga County Sheriff's officials say the details of the crash remain under investigation.
No information is available about the occupants of the passenger vehicle that was involved in the crash.
LOOK: MLB history from the year you were born
Stacker
compiled key moments from Major League Baseball's history over the past 100 years. Using a variety of sources from Major League Baseball (MLB) record books, the Baseball Hall of Fame, and audio and video from events, we've listed the iconic moments that shaped a sport and a nation. Read through to find out what happened in MLB history the year you were born.
35 Awesome Southern Tier & Northern PA Town Welcome Signs
Binghamton's Best Diners
One of Binghamton's appreciable qualities is it's wholesome small town atmosphere, and there is nothing that makes us feel more at home then quality small town diner food.
Don't know which diner to choose? No worries!
We've compiled the Binghamton area's best diners ranked according to Yelp!...