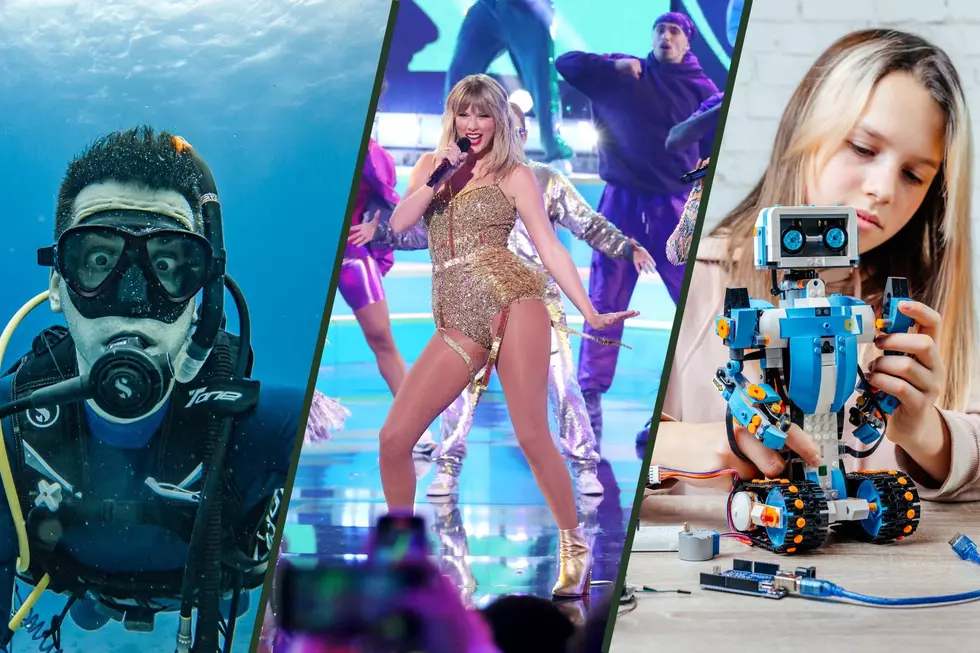 10 Fascinating Courses You Can Take At Broome County Colleges
JC Olivera / Stringer via Getty/Canva
It's been a few years since I attended college. Okay, maybe a few decades. I thought at the time there were quite a lot of course choices back then, but looking at that colleges offer today, there sure are a lot more.
I took a look at some local and state college websites for some of the courses each offers, and some sure are pretty cool and interesting. If I were to go back to college, I'd have fun taking some of these interesting courses. Here are a few I found:
Cool College Courses at SUNY Broome
Wedding Planning, Coordination, and Consulting
This course is described as an introduction to planning and managing weddings where you explore the business of wedding planning. Is Wedding Planner in your future?
Fitness Walking
This is an online course that teaches all the aspects of fitness walking technics. Get fit by learning how to do it correctly.
From a blog by Brooke Gallo, a student and intern for the Office of Media and Public Relations on the Binghamton University website of 34 cool classes at BU, there are some really interesting courses including:
Suns, Stars & Galaxies
This looks like a course I'd love to take, having everything to do with astronomy.
Robotics
If you love to build a robot and or learn about robotics, this course is for you.
Sweet Harvest: Bees & Maple
Learn all about beekeeping and how maple syrup is made.
Taylor Swift, 21C Music
 Yes, this is correct. The course is described in Brooke Gallo's blog delving into the "evolution of Taylor Swift's music and how her journey has been influenced by the 21st-century music industry."
Scuba
This is one thing on my bucket list - how to scuba. And there's a course for that at Binghamton University.
Fun SUNY Empire Courses
From the SUNY Empire catalog, there is a course on Humor In The Workplace that teaches the nature of humor as a communication strategy in workplace settings.
Another course is called Popular Music & Social Justice where you learn about popular music in the United States from the early 20th Century to the present and how it inspired social change.
[via Binghamton University, SUNY Broome, SUNY Empire]
Top Jobs After Retirement To Land You Some Extra Cash
9 Things Every Young Woman Needs to Know
Five Things You Should Never Do on a Job Interview