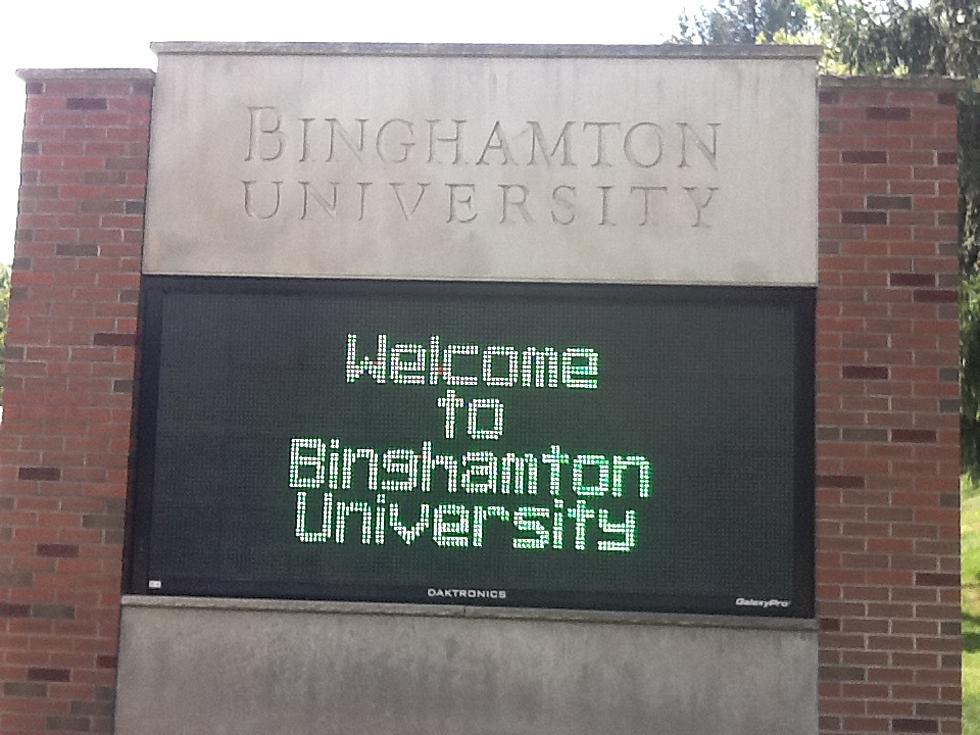 Head's Up! Here's When College Move-In Day Traffic Will Hit Binghamton
Bob Joseph/WNBF News
Where has the summer gone? Many of us say that every year around this time. I know summer is beginning to wind down as soon as the first pre-season NFL games begin and the Cider Mill opens their doors.
Well, those two things are exciting news, but it also means that fall is not far off, and my favorite season of the year is quickly fading away. But, of course there is still plenty of summer days and warm weather left.
And with the approach of the fall season, that means area colleges are gearing up for the return of students. When does school begin in the Greater Binghamton area? Let's take a look.
According to the Binghamton University website, new student move-ins and welcome programs will be Friday August 18th and Saturday August 19th. Saturday August 19th and Sunday August 20th will be returning student move in dates.
Classes for Binghamton University students begin on Tuesday August 22nd and online session 1 begins for exclusively online programs Monday August 28th.
Move in weekend will mean a busy weekend around the campus as many new students will be arriving with their families as well. Roadways around the Vestal Parkway campus will be busier that normal and businesses will probably see an uptick in customers as well, especially hotels and restaurants.
The beginning of the fall semester at Binghamton University will also mean the return to students who live off campus, including student housing in the Downtown Binghamton area.
One downside of students returning? - For those of us who work downtown and park in the State Street Parking Ramp, the return of students means prime street level parking will be slim to none, but we're used to it.
For Suny Broome on Upper Front Street, Binghamton, Student Village student housing opens Saturday August 26th. Monday August 28th classes begin for all students for the full semester and 7 week term according to the SUNY Broome website's events calendar. That means traffic on that part of Upper Front Street, Binghamton will be busy again throughout the school semester.
The Greater Binghamton area is about to grow in population with their return. Welcome back students!
Tree Camping In The Finger Lakes
Tree Camping In The Finger Lakes
Biggest Parking Nightmares In The Southern Tier
Biggest Parking Nightmares In The Southern Tier
13 Incredible Places To Visit At Least Once In New York's Southern Tier
13 Incredible Places To Visit At Least Once In New York's Southern Tier