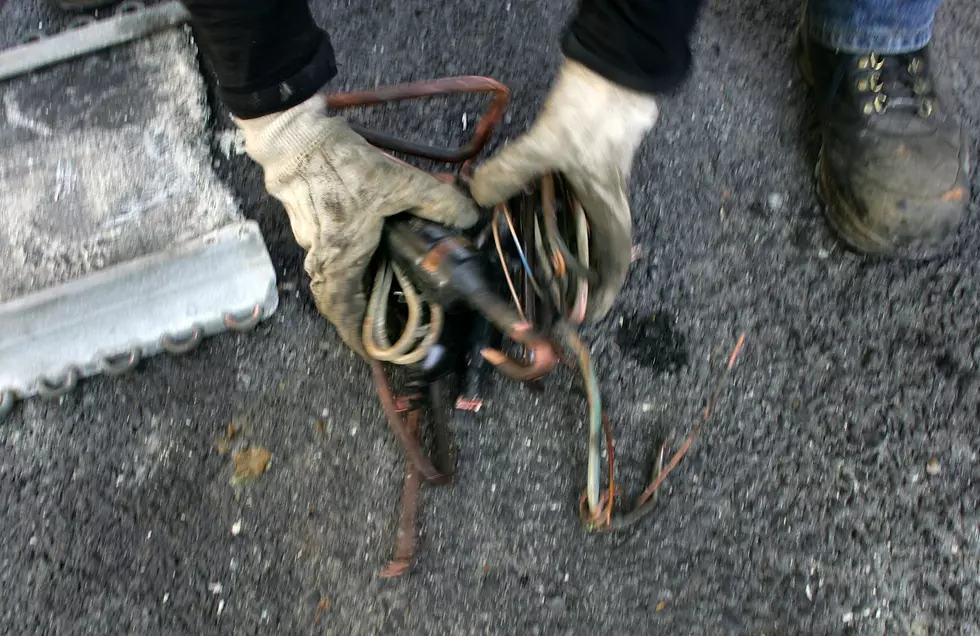 Delaware County Man Accused of Stealing & Selling Metal
Spencer Platt/Getty Images
A Delaware County man is accused of stealing steel and copper from a building in the Town of Stamford and selling the metal to Otsego Auto Crusher's Scrap Yard in the Town of Davenport.
Delaware County Sheriff's officials say 40-year-old Jeremiah Clark of Roxbury is charged with felony Falsifying Business Records and Criminal Possession of Stolen Property.
Authorities say it's believed Clark not only stole the scrap and sold it, but falsified business records to try to show he was the lawful owner of the property.
Deputies and New York State Troopers arrested Clark after executing a search warrant at a home in Roxbury earlier this month.
Clark was arraigned in connection with the November metal thefts as well as charges from New York State Police in connection with the search warrant that had been issued in a number of unrelated reports of stolen property. He was ordered to appear in Town of Roxbury Court at a later date and released on his own recognizance.
PEEK INSIDE: Derek Jeter is Selling His Stunning Hudson Valley Lakeside Castle For Discounted Price
LOOK: What 25 Historic Battlefields Look Like Today
The following is an examination of what became of the sites where America waged its most important and often most brutal campaigns of war. Using a variety of sources,
Stacker
selected 25 historically significant battlefields in American history. For each one, Stacker investigated what happened there when the battles raged as well as what became of those hallowed grounds when the fighting stopped.
These are the battlefields that defined the United States military's journey from upstart Colonial rebels to an invincible global war machine.
LOOK: What are the odds that these 50 totally random events will happen to you?
Stacker
took the guesswork out of 50 random events to determine just how likely they are to actually happen. They sourced their information from government statistics, scientific articles, and other primary documents. Keep reading to find out why expectant parents shouldn't count on due dates -- and why you should be more worried about dying on your birthday than living to 100 years old.