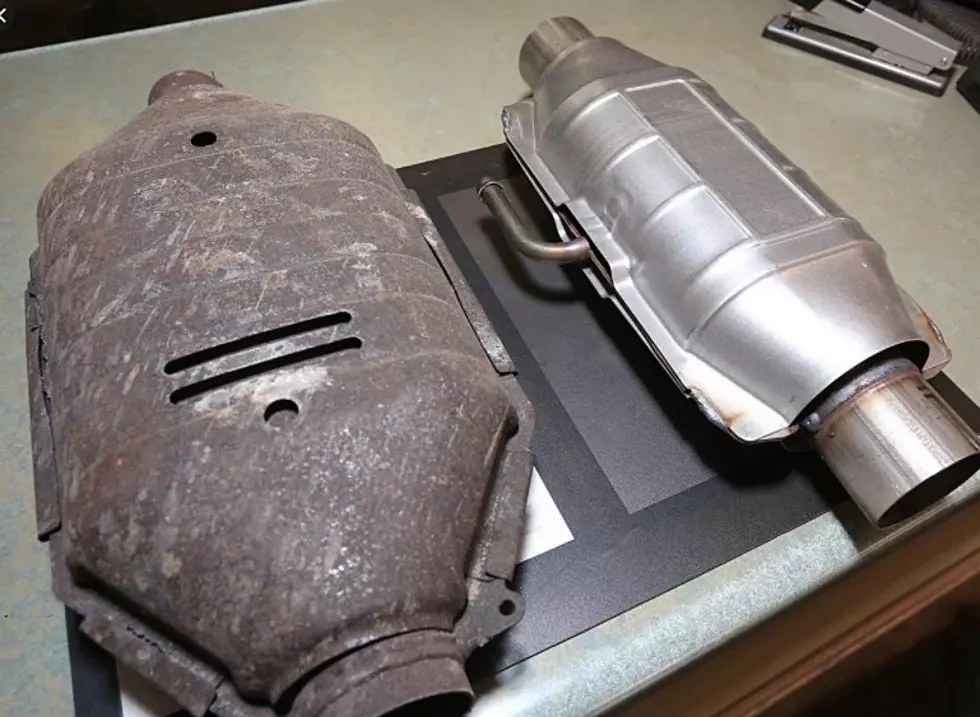 Two Arrested for Catalytic Converter Thefts in Delaware County
Photo: Cortland County Sheriff's Office (file)
New York State Police say they have arrested two Delaware County men in connection with the theft of catalytic converters from vehicles.
Troopers arrested 42-year-old David Hook of Delhi on March 15 and 41-year-old David Alleyne of Delhi on March 17 in connection with the thefts at a private home in Delhi.
Hook and Alleyne are both charged with felony counts of Criminal Mischief and Auto Stripping as well as misdemeanor Criminal Possession of Stolen Property.  Hook is also charged with felony Falsifying Business Records.
Troopers say the arrests come from an investigation into the theft of catalytic converters from the vehicles parked at the Delhi home while they found Hook allegedly took a stolen catalytic converter to Otsego Auto Crushers in the Town of Davenport and signed a receipt claiming his was the owner of the equipment. Alleyne was found to be in possession of the catalytic converter.
Both were ordered to appear in Davenport and Delhi Town Courts at later dates.
LOOK: See the iconic cars that debuted the year you were born
Troupes, Groups and Stages: Performing Arts Gems of the Twin Tiers
Twenty-five of our favorite performing arts groups and venues in the Twin Tiers.